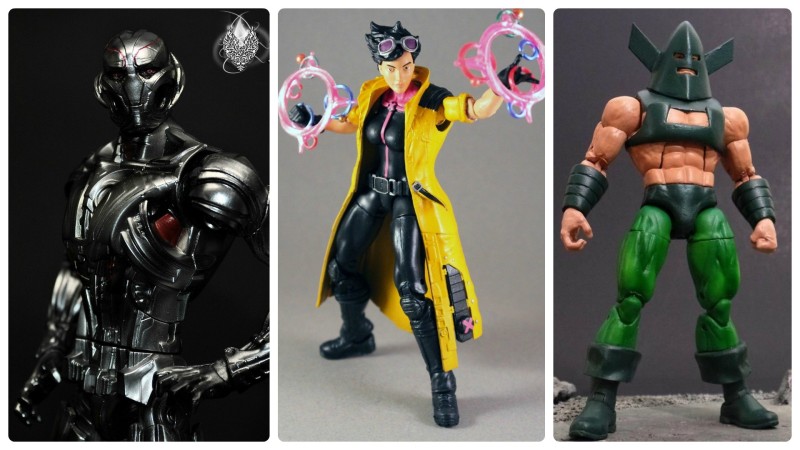 In this week's Border Patrol, we've got a trio of Marvel Legends customs, including one that closes in just a couple of hours. Don't miss out!
Marvel Legends Ultron (Movie) Build-a-Figure by Horton's Heroes: This repaint of the build-a-figure from the recent Marvel Legends wave is very clean and shiny, so it's no wonder its auction is off the hook. It ends in a couple of hours, so if you are willing to put down some coin, better act fast. Ends today at 3:32PM PST.
Marvel Legends Jubilee by TextureMe Customs: If you didn't get the build-a-figure from the exclusive X-Men wave, then this might be the one for you. It's built off the Captain Marvel body, so it might be a little big depending on how you like your Jubilees. One thing I like is the multi-colored plasma effects on the accessories that came with Scarlet Witch. Ends Friday, July 17, at 8:09PM PST.
Marvel Legends Whirlwind by Stevid Customs: Marvel Legends could use some more Masters of Evil, and this Whirlwind is about as clean as you can get a custom. Ends Saturday, July 18, at 7:00PM PST.
In AFP's Border Patrol, we scour active eBay auctions for customized action figures that you won't want to let slip by!

CustomCon 39 is coming! Entry deadline is August 1.