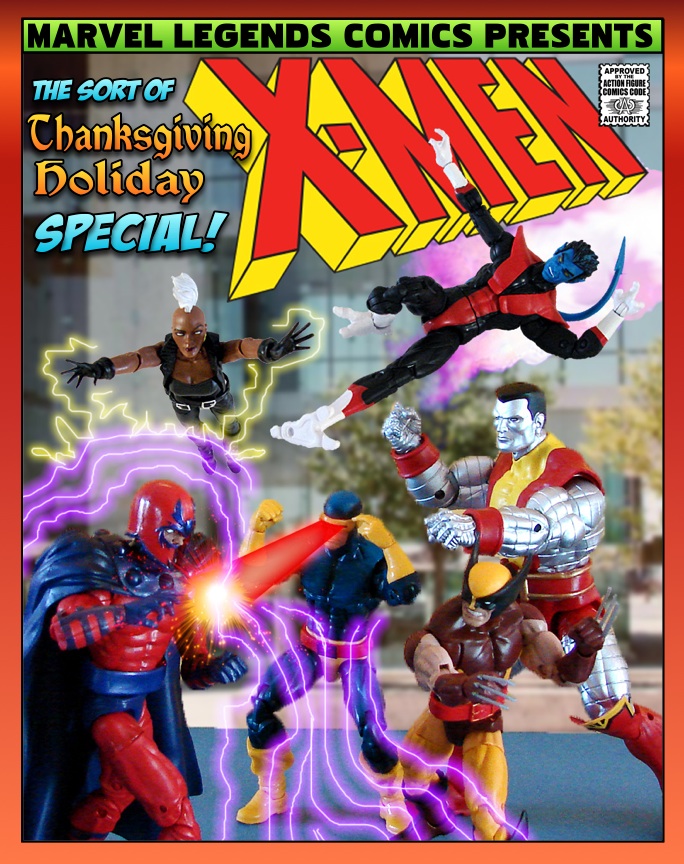 It's Thanksgiving time, but Magneto is feeling more vengeful than thankful. He's declared war on the human race, and he won't rest until mankind pays for their crimes against mutants.
Can the X-Men stop him and prevent a war between mutants and humans before it's too late? To find out you must read the tale called, "The Only Good Mutie…"
It's a thrill a minute X-Men adventure that's also a Thanksgiving Holiday Special (sort of). Just like pumpkin pie, you won't want to miss this holiday treat!
Be sure to check out the rest of Bill's work here at AFP and at Bill's Comics. Also, thanks to Extreme-Sets for providing review samples of a wide variety of their diorama sets.
Continue reading

"X-Men – Thanksgiving Special! – Bill's Comics"