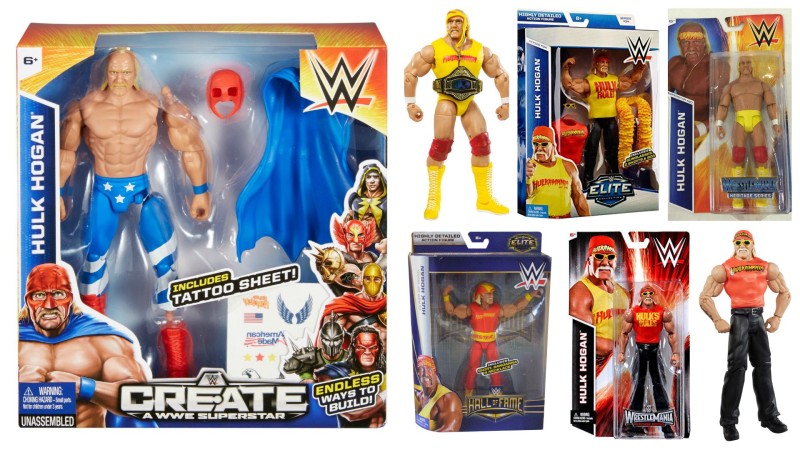 Almost exactly a year and a half after Hulk Hogan's much lauded return to the WWE, he's gone – this time it's probably for good. The WWE uncermoniously fired Hogan on Friday, in advance of a National Enquirer article detailing racist comments made by Hogan to Heather Clem. (Clem was the woman, married to Hogan's friend, featured in the sex tape scandal Hogan suffered a few years back – apparently the WWE can get past sex scandals but draws the line at racism.)
The WWE has also been busy eliminating as many traces of him from their programming and website as possible. For example, Hogan is no longer shown as a member of the WWE Hall of Fame, in which he was inducted in 2005. They've also removed all traces of Hogan merchandise from the WWE Shop.
What's unclear is how long licensed product, like Mattel's WWE figures, will stay out there. As of now, you can still find plenty of Hulk Hogan figures on Amazon, a couple on Walmart.com, and one at Target. I'm sure the WWE will nix any planned Hogan figures and Mattel would also likely want to distance themselves from the scandal. But they also bet heavily on his return, producing several Hogan figures in the short time that he was back. Lots of that product is already on shelves and in warehouses.