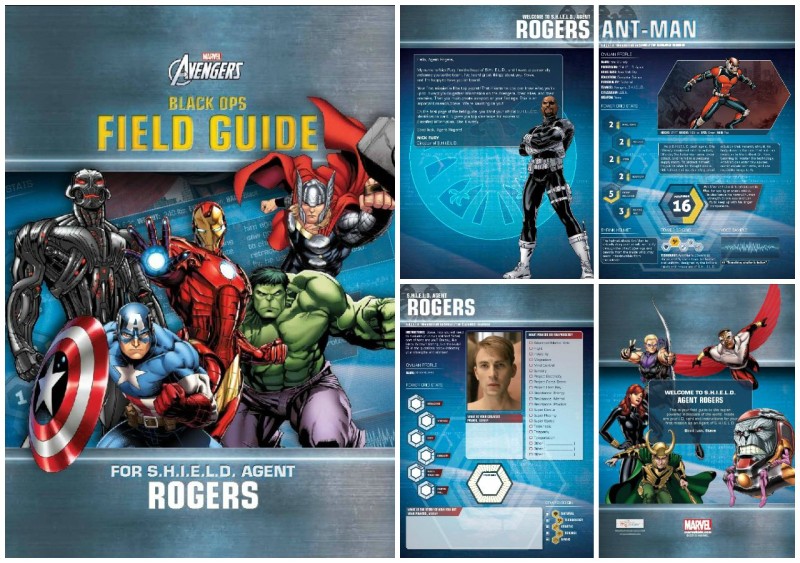 I've been suffering from some lingering guilt ever since getting a personalized SHIELD badge and ID card at NYCC a few years ago, when the Agents of SHIELD TV sereies was just getting started. You see, I got one for myself, and not for my wife. So when I got the opportunity to personalize The Avengers: Black Ops Field Guide book from Put Me In The Story, I jumped at the chance to immortalize Agent Random Things in print.
The process took just a few minutes, and after about a week, I was able to give her a completely personalized book, including a SHIELD ID card with her picture and details, a dedication I wrote, and a bunch of other cool stuff in the book. I recreated the process with a pre-Super Soldier Serum Steve Rogers for you to follow along, since my wife would terminate me with extreme prejudice if I were to divulge any of her personal info. 😀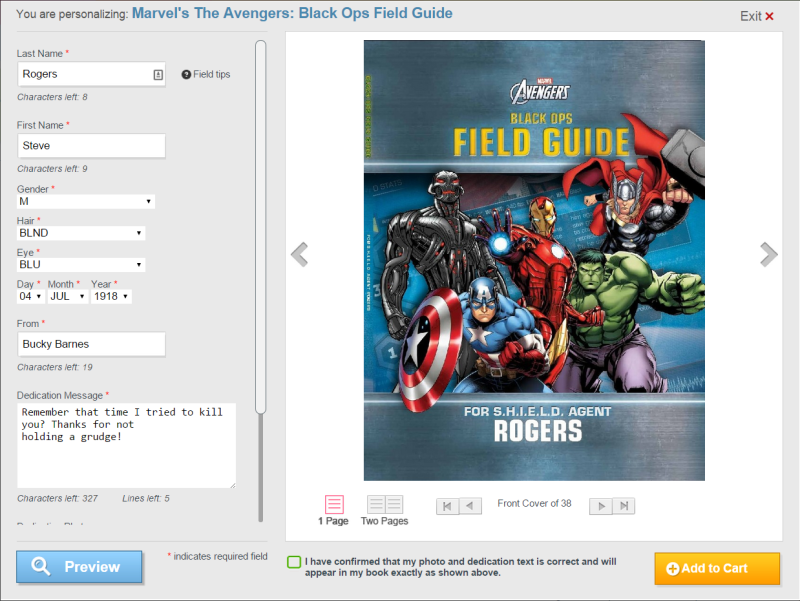 Personalizing the book is pretty easy. It's a one page form where you fill out a few pertinent details, like the SHIELD agent's name, personal characteristics, and date of birth – this is used on the SHIELD ID card that's printed inside the book, and they also show up in many other places throughout the book.
You also enter your name (or whoever you want the book to be from) and a personal dedication. The message is the one part where you need to pay special attention. If you want to make the best use of the characters and lines available to you, just make sure to double check the preview of the page to make sure that the line breaks are where you want them to be.
You'll be able to virtually page through the book so you can see that your names and message show up the way you want them to. And it's a substantial book, with 38 pages – most of them containing some personalization that will really bring the recipient into the Marvel universe; being addressed by Nick Fury and seeing their name over and over throughout the book will make sure of that.
In addition to the SHIELD ID card, your SHIELD agent will get a secret decoder that they can use throughout the book to decipher hidden messages and codes – another nostalgic touch that keeps folks engaged
I used to love the Official Handbook to the Marvel Universe entries, so was psyched to see that a lot of the book was dedicated to profiles of the Avengers and some of their nastiest enemies. Accompanying each profile is a worksheet that the SHIELD agent can add his or her notations on, if they're the kind of person who writes in their books (I somehow was raised to try to keep them pristine).
And best of all, the last profile is for the SHIELD agent him/herself – this is where they can create their own Marvel character, with powers and attributes based on themselves. Fun!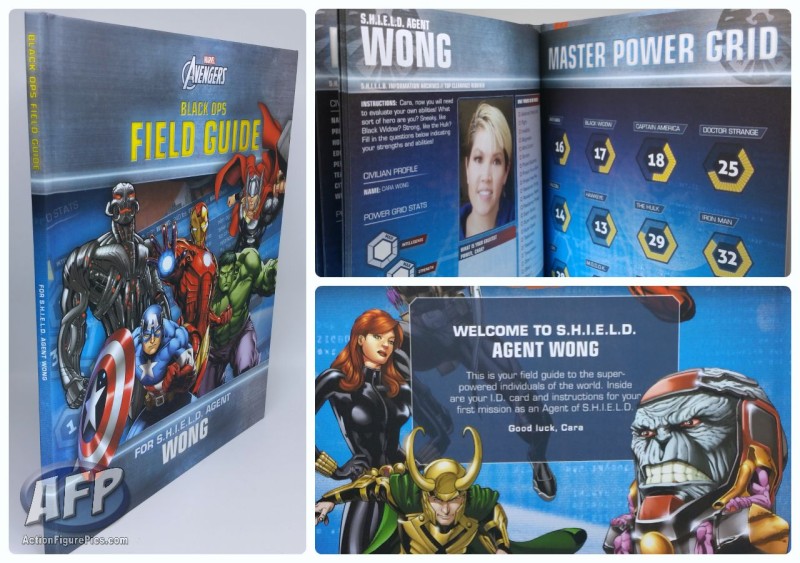 My family has given a few personalized books over the years (my parents love them!) With some of them, it's very obvious what's been personalized – some of them have reminded me of those old photocopied letters that have your name typed into the blank spaces, which really ruins the effect.
I was very glad to see that Put Me In The Story's quality is top-notch. While the SHIELD agent's name and picture appears throughout the book, it's always seamless in how they accomplish it – there's nothing to hinder the suspension of disbelief that they're a key part of the story, an agent of SHIELD. I thought the hardcover binding and grade of paper used was solid too. And then there's the content – brought me right back to my days as a kid, scouring the OHOTMUs and decoding secret messages.
And to answer the question posed by the guidebook, Agent Random Things has both the sneakiness of Black Widow and the strength of the Hulk… especially when she's angry! 😀
Put Me In The Story provided us with our copy of the book to review, but I would buy one again, for another lucky SHIELD agent in my life. In addition to Marvel, they've got other characters from Disney, Sesame Street, Hello Kitty, and more, as well as books for special life events like having a new baby and celebrating a birthday.
And right now is a great time to get a personalized book. Put Me In The Story is running their biggest sale of the summer – $10 off with code: SUMMER. This code is good through Sunday, July 26. Happy shopping!