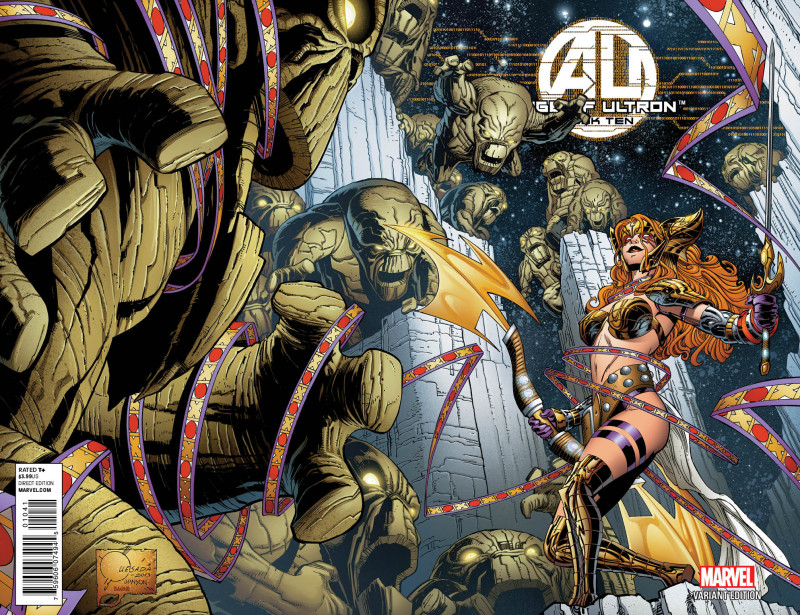 Long-suffering Darkhawk fans, all hope is not lost – coming in a close second shows Hasbro how much you want him. But it was the newest of the final four characters in the third Hasbro Marvel Legends Fan Choice Poll, Angela, who won a guaranteed spot in the Marvel Legends line. The first poll from back in 2007 resulted in the oft-maligned (I think unfairly) Age of Apocalypse Sunfire. And the second poll in 2009 brought us Deadpool, Black Widow, and Valkyrie in the Marvel Legends 2-packs.
No word on when Angela will make it into the line, but I'm guessing it will be 4th quarter 2016 at the earliest.
The votes are in and the fans have spoken! After a close poll, one hero stands above the rest as the new Hasbro Marvel Legends figure. That hero is Angela, the awesome Asgardian warrior! Angela took home 28% of the votes, just edging out Darkhawk, who walked away with 26%. Mysterio and Symbiote Spider-Man followed closely behind with 24% and 20% respectively. Thanks to all the fans for voting and be sure to look out for the new Angela Marvel Legends figure from Hasbro!