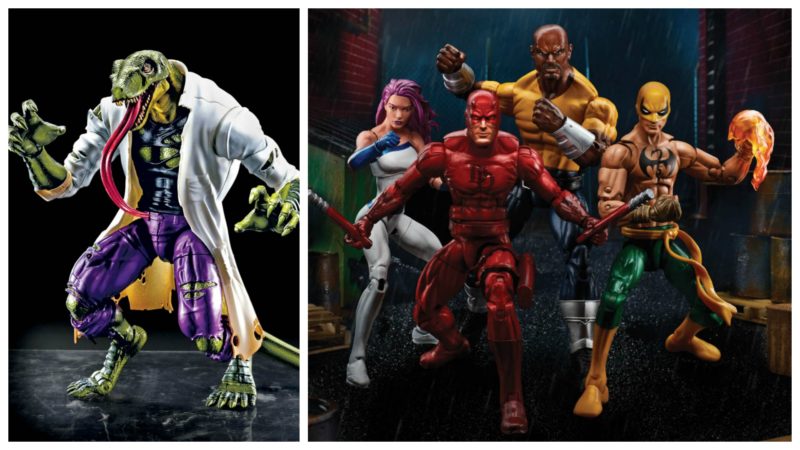 The Hasbro Marvel Brand Team held a jam-packed panel covering their Marvel Legends 6-inch and 12-inch lines. After recapping what's available to pick up here at San Diego Comic-Con, they shared what's heading to shelves for the remainder of the year, and teased what will be coming in 2018. For the new reveals:
Coming soon: Marvel Vintage Legends, Amazon-exclusive Defenders 4-pack, and a Game Stop exclusive Back in Black Deadpool
In 2018: Spider-Man Legends, Deadpool Legends, Black Panther Legends, Ultimate Riders, more 12-inch Legends, and more Walgreens exclusives.
And that's really just the tip of the iceberg for next year. Hasbro is promising more reveals at Hascon, NYCC, and more!
Hasbro and Marvel product experts will discuss some exciting news around Hasbro's ever-popular Marvel Legends product line. Attendees will also get a sneak peek at upcoming, never-before-seen Marvel action figures, followed by Q&A.