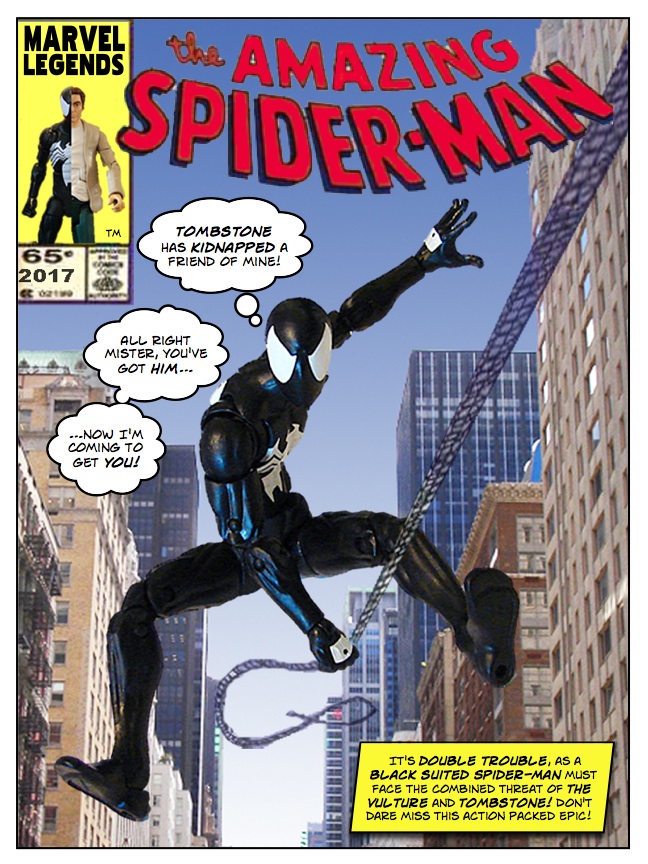 After taking on the Beetle in our last issue, Spidey is Back In Black as he faces the double threat of Tombstone and The Vulture in his latest action-packed adventure.
It's double the action and twice the thrills as everyone's favorite wall crawler races to save his friends Joe and Randy Robertson from the clutches of Tombstone and The Vulture. Don't dare miss it, true believers!
Be sure to check out the rest of Bill's work here at AFP and at Bill's Comics. And thanks to Extreme-Sets for providing review samples of the Building and Abandoned House diorama sets.