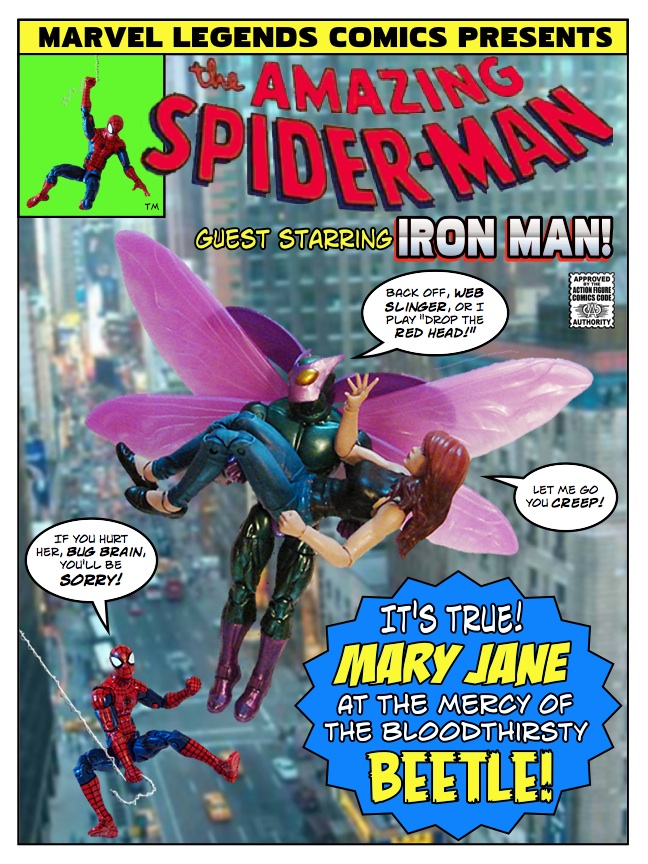 Before you go see Spider-Man and Iron Man team up to fight the Vulture in Spider-Man: Homecoming next weekend, check out this action-packed tale in which they join forces against the diabolical Beetle! It's arachnid vs. insect, webs vs. armor – and poor Mary Jane is caught in the middle.
And just wait until you see the shocking last page!! Don't dare miss "Beetle-Mania!" true believer!!
Be sure to check out the rest of Bill's work here at AFP and at Bill's Comics. And thanks to Extreme-Sets for providing review samples of the Building and Abandoned House diorama sets.