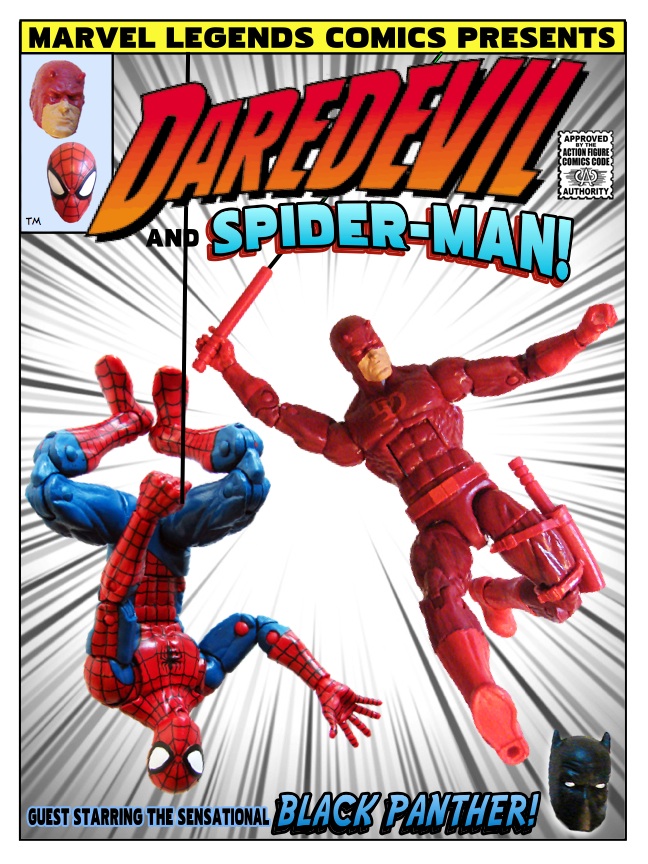 When Black Panther is kidnapped by the sonic super-villain known as Klaw, can even the combined forces of Daredevil and the ever Amazing Spider-Man hope to save him?
There's only one way to find out true believer, forge ahead and read the tale we had to call "King's Ransom!" It's non-stop thrills, chills and action in the Mighty Marvel Manner!!
If you haven't already, check out the first part of this story, Daredevil – The Wakanda Conspiracy! Also, be sure to check out the rest of Bill's work here at AFP and at Bill's Comics. Finally, thanks to Extreme-Sets for providing review samples of a wide variety of their diorama sets.