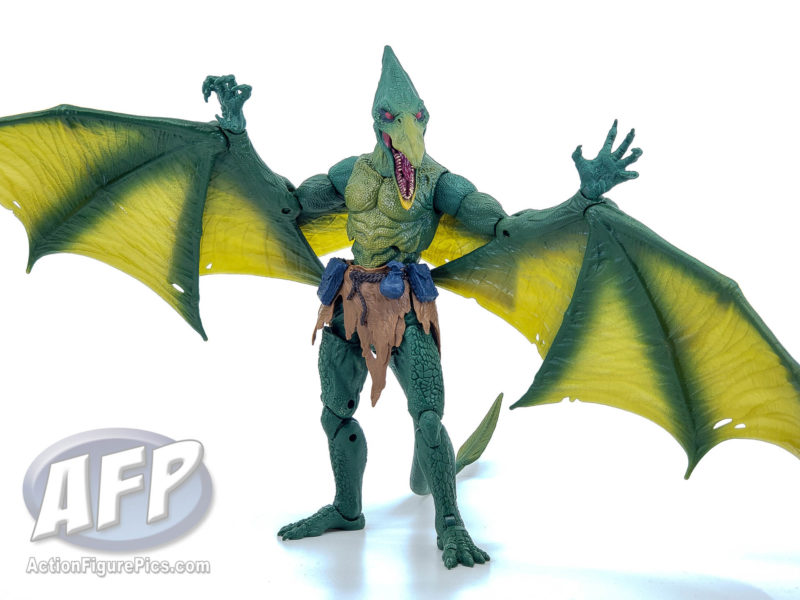 The second wave of Marvel Legends Deadpool is arriving on shelves right on the heels of Deadpool 2 on DVD and Blu-ray (https://amzn.to/2wUEi7b) – a big thanks to Hasbro for providing these figures for review. The Sauron Build-a-Figure wave more accurately serves as a transition from Deadpool to the X-Men, in advance of a big movie year for Marvel's mutants in 2019. The line-up includes three each of Deadpool and X-Men. On the Deadpool side, there's the titular character in his boxers, another in his X-Men trainee t-shirt, and Lady Deadpool. From the X-Men, it's villain Omega Red, X-23 in her All New All Different Wolverine costume, and Bishop in his glorious '90s costume, complete with mullet.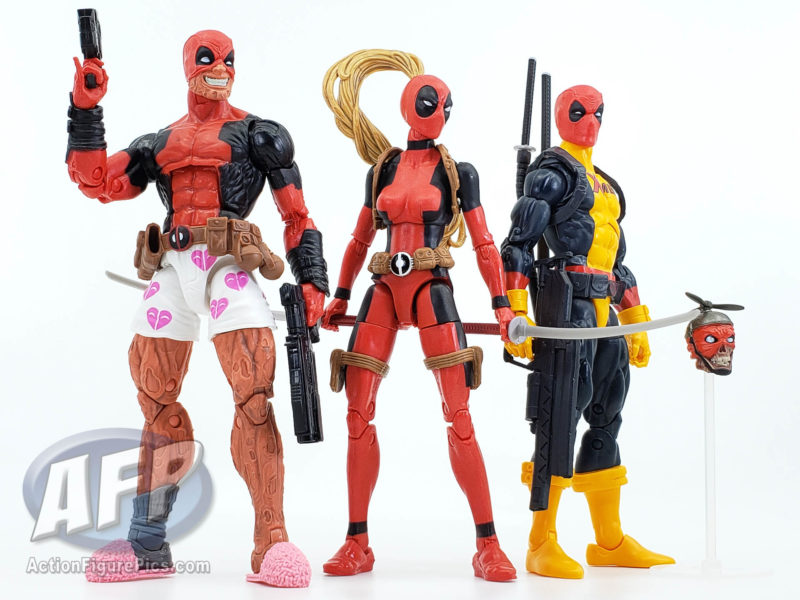 Even with the sheer amount of Deadpool figures in the past two years, Hasbro has found ways to make three more of them novel. The X-Men trainee t-shirt is something he's worn in the comics and reminiscent of the trainee t-shirt from Deadpool 2. The figure gets some reuse out of the glove and boot straps that originated with last year's Jim Lee Cyclops. Lady Deadpool is arguably the most important character from the Deadpool Corps. While light on her own accessories, just 2 katanas with no place to put them, she does come with the first Headpool in the 6-inch scale, with a clear stand for posing. And finally, there's Deadpool in his boxers. I love the details on this guy – for example, he has his pink fuzzy slippers, but has forgotten one of his socks. He comes with two guns, but neither fits in that belt holster – I'll have to solve that mystery another time.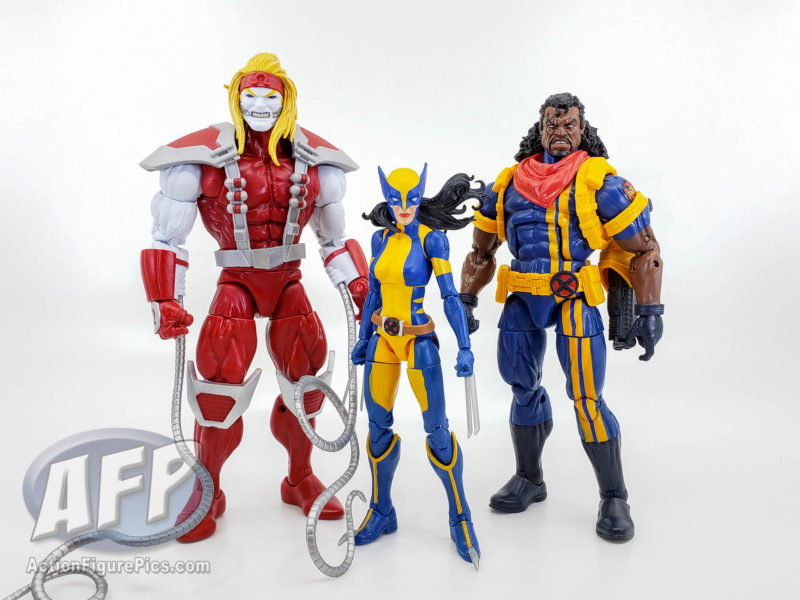 On the X-Men front, Omega Red and Bishop are two first timers for Hasbro – both characters were done by Toy Biz way back in 2005. They're a bit thicker than I remember them from their appearances in the '90s, but Hasbro only has so many base bodies to work with, and they're well sculpted and articulated. X-23 makes her second appearance this year, following the X-Force version in the last Deadpool wave. Hasbro gave her the foot claws the earlier version lacked. Some paint nitpicks – Omega Red could use some paint on his headband symbol, and X-23 could use a black outline around her eyes.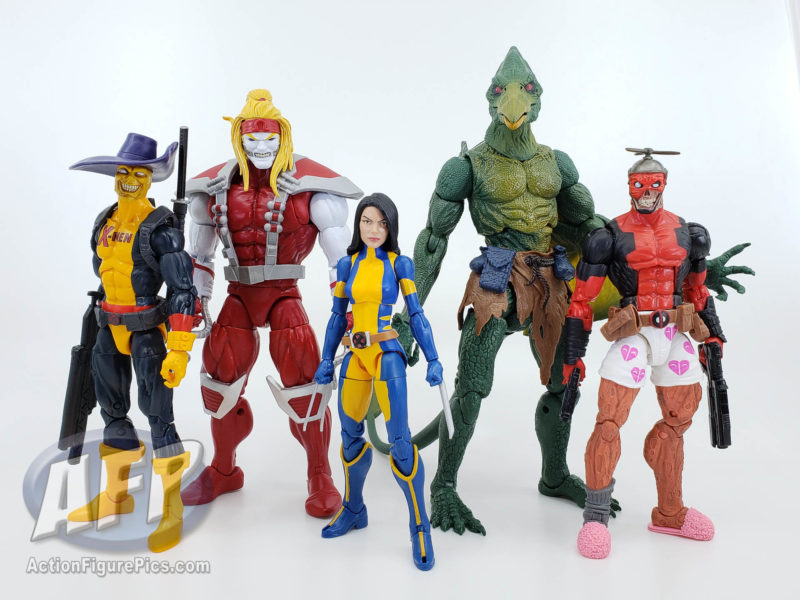 The accessories in this wave will give you a lot of display options. The X-Men trainee t-shirt DP comes with an alternate Madcap head and hat. Headpool has a regular ball-jointed socket. And since the Deadpools this year have reused the same base body, there's a lot of different mix and match options.
Omega Red has interchangeable carbonadium tentacles, short and long. They're flexible, but are preformed into more dynamic coils, compared to Constrictor from early in Hasbro's Legends run. X-23 comes with an alternate, unmasked head, and her foot claws are removable. I suspect the hand claws are removable too, since they're like the ones on the recent Wolverines, but I was worried about ripping them, since her hands are so small. And finally, the bottom portion of Sauron's wings easily pop off, if you're short on display space.
I haven't seen this wave at big box retailers (either in store or online), but lots of the specialty retailers have shipped their pre-orders and are now accepting new orders.