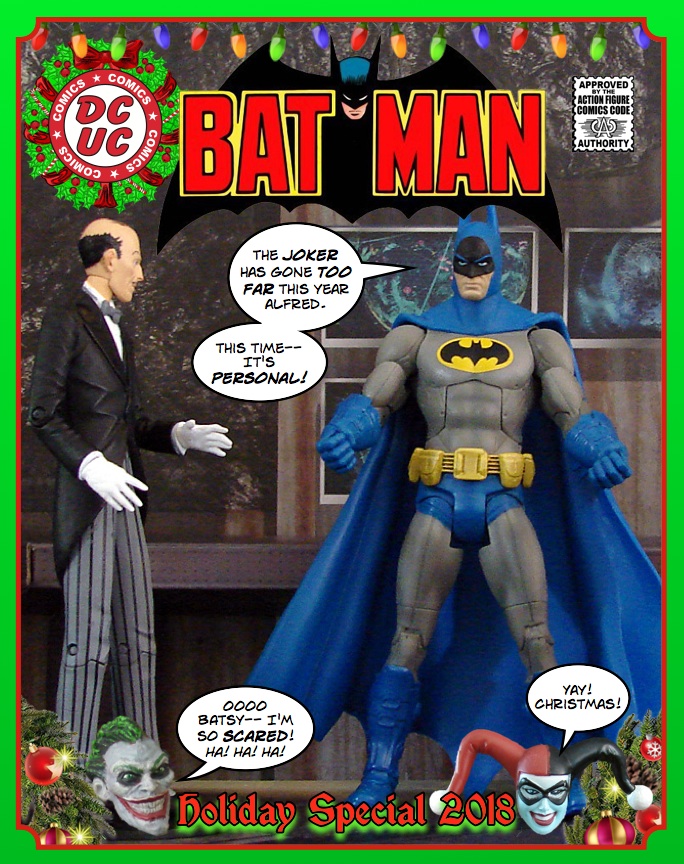 It's Christmas Eve, and that usually means to expect a visit from a jolly old elf bearing gifts and good will to all. But this is Christmas in Gotham City, so expect a visit from a maniacal clown bringing chaos and ill will instead.
The Clown Prince of Crime is back in town for the holidays and it's up to the Dark Knight Detective to stop him. When the Joker and Harley Quinn pull off a daring Christmas Eve robbery, they invoke the wrath of Batman… because this time, it's personal!
Be sure to check out the rest of Bill's work here at AFP and at Bill's Comics. Also, thanks to Extreme-Sets for providing review samples of a wide variety of their diorama sets.