Pre-order available now for December delivery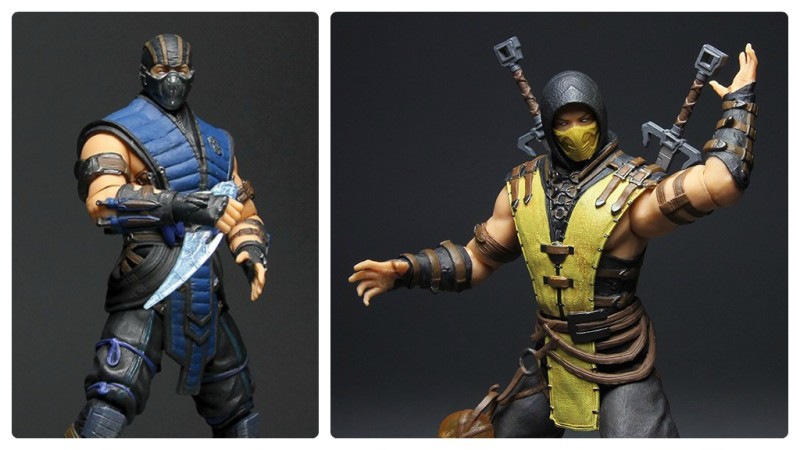 A couple years ago, 1/6 scale was devoid of any officially-licensed Mortal Kombat figures – today it's got multiple licensees. We just posted about WorldBox's Scorpion, the second of their MK ninjas after Sub-Zero. Next up are Mezco's announcements of both ninjas from Mortal Kombat X.
While both manufacturers are playing in 1/6 scale, their price points will delineate them into separate target markets. World Box's figures should be in the $150 range, making them relatively cheap but comparable to Hot Toys, with more accessories, clothing apps, and more paint apps. Mezco's Sub-Zero and Scorpion figures are available to pre-order at $36 each, which we could imagine an all-plastic and ABS line like Marvel Legends Icons would cost, if they were still being sold.
Mezco is leveraging its (presumably) digital sculpts for Mortal Kombat X across 3.75-inch, 6-inch, and 12-inch scales. So if you're a fan of these ninjas in the smaller scales, you'll know what to expect from these guys, come December. It has begun!
» There's more… click to continue reading Mezco Announces 12-Inch Mortal Kombat X Sub-Zero and Scorpion