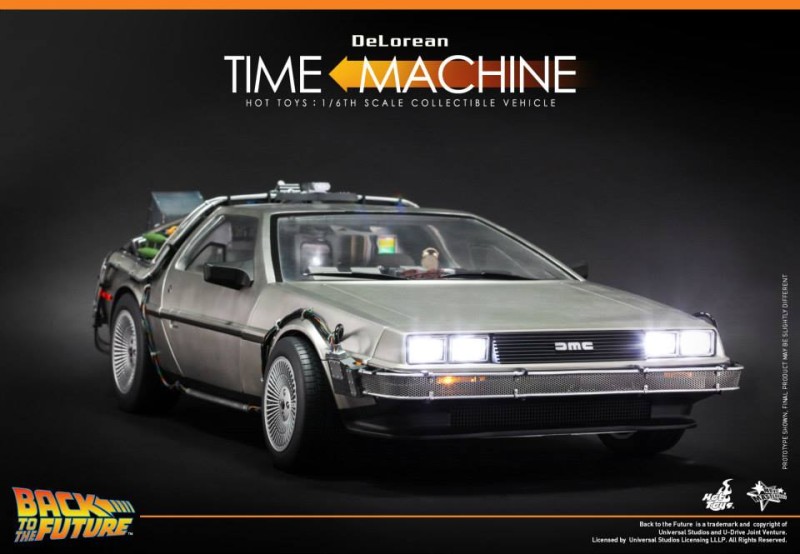 It'll take more than the Power of Love to get this time machine into my collection. It's not that it's not the most awesome representation of the DeLorean from Back to the Future that exists (it's too close to call versus the incredible Lego Time Machine) – it's just that at 1/6 scale, the missus would never allow it. If only I could go to the future, pick up a sports almanac, and place some winning bets, all so I could afford a bigger house… nah, I'd probably end up stuck in the Old West!
Not limited by time, space, or money? You can pre-order the Back to the Future DeLorean Time Machine at Sideshow. Oh yeah – Marty McFly too. And if you can't get enough of the Hot Toys DeLorean, see more of it in our Hot Toys album from SDCC 2014. 1.21 gigawatts!
» There's more… click to continue reading Hot Toys Made a Time Machine… Out of a DeLorean?