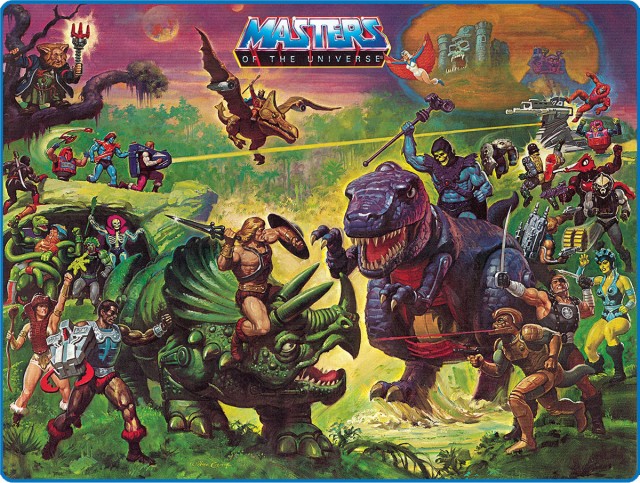 As we've heard many times in our various interviews with Toy Guru and Mattel, the team for Masters of the Universe Classics has a long term, multi-year plan for the line. By this time of year, I'd guess that they've already laid out 2011 – we've already seen a handful of the 2011 Masters of the Universe Classics figures at San Diego Comic-Con. Now it's time for you to vote for the figures you want to see next!
We've compiled a comprehensive list of the unique characters and variants that have been made in the various lines over the years – for this vote, we're limiting the selections to the humanoids and beasts. We've called out separately the specific New Adventures variants. With Toy Guru's statement that the 200X style for figures has been retired, we didn't call out 200X variants separately. And, we've indicated which characters come from Princess of Power, for those of you who are (or aren't) Princess of Power fans.
We have not excluded characters that have already been released – essentially, if you are voting for a character that's already been out, then you're indicating that you want that character re-issued.
Now, your job is a little different for this Top Ten. While we'll still feature the Top Ten picks, we're asking you to pick the top twenty characters you want made into action figures. This represents a full year of figures – 12 monthly figures, 4 quarterly bonus figures, and 4 quarterly over-sized figures. We'd like it if you make your picks with this in mind, but we're not enforcing it. Submit your vote for up to twenty characters listed below. The poll will stay open through mid-October, and we'll announce the results a couple of days later.
It's a big list, so if you need reference pics, I'd recommend the Toys section of He-Man.org – they've got a nice archive of past and present Masters of the Universe action figures.
You can discuss this Top Ten poll in this thread at the Fwoosh. Have fun voting!