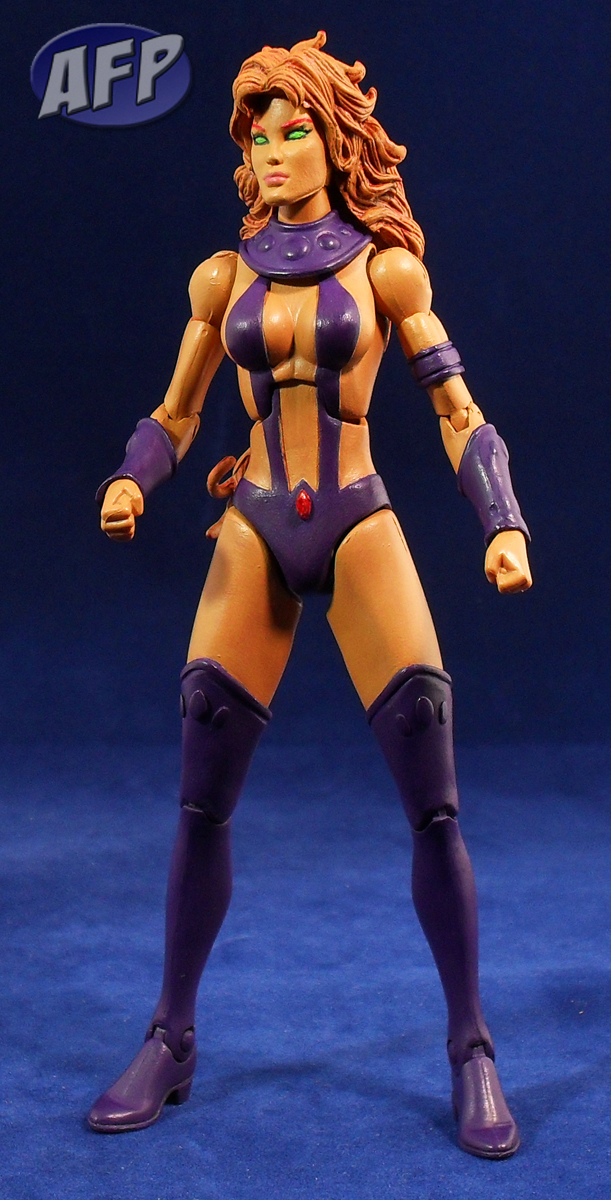 About a year and a half ago my good friend Xavion2004 said to me; "I'm really unhappy with the DC Universe Classics version of Starfire, would you be interested in making a custom of her for me?" and, feeling overconfident about my customizing skills at the time, I said; "Sure, she can't be too hard to do." Ha! 18 months and 3 revisions later, I finally finished her…
For my first attempt, I tried by using a mix of parts from a DCUC Wonder Woman, Starfire and Black Canary. It really didn't come together and the less said, the better. Around the time the first version crashed and burned, I saw the announcement for Cheetah in the DCUC 13 line up and convinced Xavion2004 that we should use that as the base figure because the plain body would need very little modification.
So once acquiring a Cheetah I went back at it, but when it came time to do the costume I couldn't figure out how to make it look right on the Cheetah body. The problems I ran into are that the hips are way too wide and squat to work with Starfire's sexy and skimpy apparel, plus the standard DCUC female articulation and Starfire's costume do not work well together.
As I was sitting there pissed off and trying to figure out how to tell Xavion that  I had hit yet another brick wall, my eyes fell upon an Marvel Legends Elektra in my fodder pile and inspiration struck! With very little hesitation, but a lot of measuring, I carved out the hips of the ML Elektra and reduced the Cheetah hips down to the  bare minimum and fused them together. Trying to think ahead a bit, I made molds and casts of those parts so I could reproduce them for future customs. After all that,  I spliced the Cheetah torso to the new hip cast and started sculpting. It probably didn't go quite as fast as it sounds there but you get the idea. 😉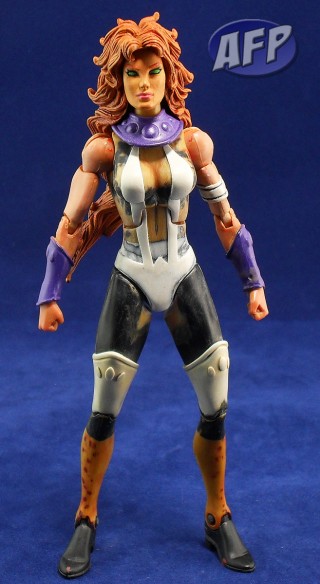 If you'd like to see more of the work in progress pics, this link will take you to more! For those that just want the nitty-gritty >
Recipe
DCUC Starfire – Head, Hair, Collar, Forearms and Fists
DCUC Cheetah – Upper Torso and Legs
DCUC Wonder Girl/Donna Troy – Feet
ML 2 Pack Elektra Lower Torso melded with Hips from DCUC Cheetah, Molded and Cast Parts
Costume, Boot Tops and Arm Band sculpted with Aves Fixit Sculpt
Because orange is just as hard to paint as yellow, the flesh had to be painted in 2 stages, first a base coat of Citadel Foundation Solar Orange then Reaper Burnt Orange for the actual flesh tone
The purple of her costume is Citadel Liche Purple over a base coat of Reaper Nightshade Purple and Imperial Purple
Hair was airbrushed and dry brushed several different layers of reds and oranges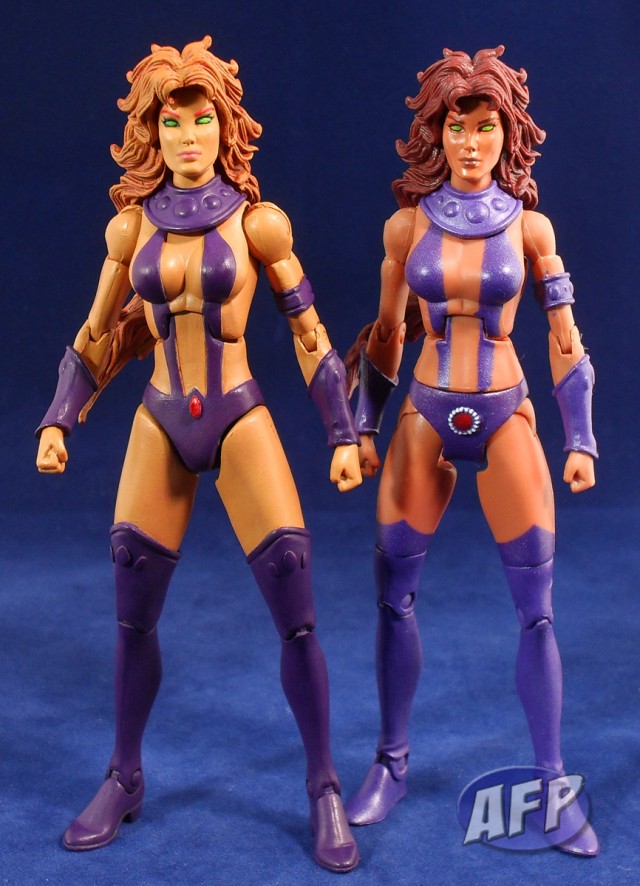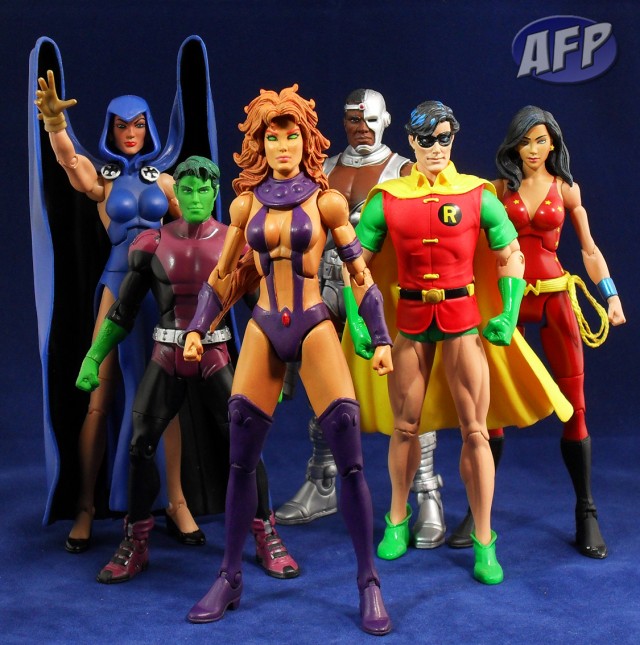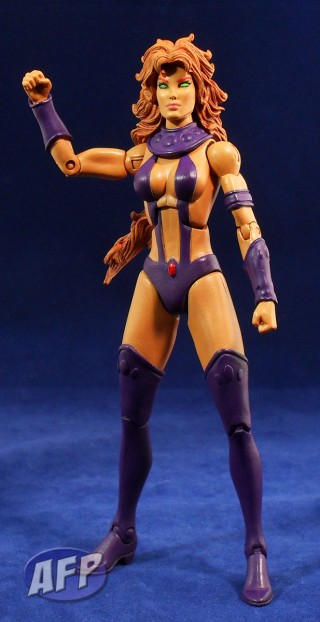 Without a doubt, this custom Starfire was the most ambitious and ball busting of all the customs I have done so far but I'm extremely pleased with the end result. I'm so glad  Xavion2004 had the patience to wait for me to make her the way I envisioned or at least as close as I could get to it. The only problem for me now is that it feels like my baby girl is all grown up and leaving home.
Thanks for taking the time to check it out!