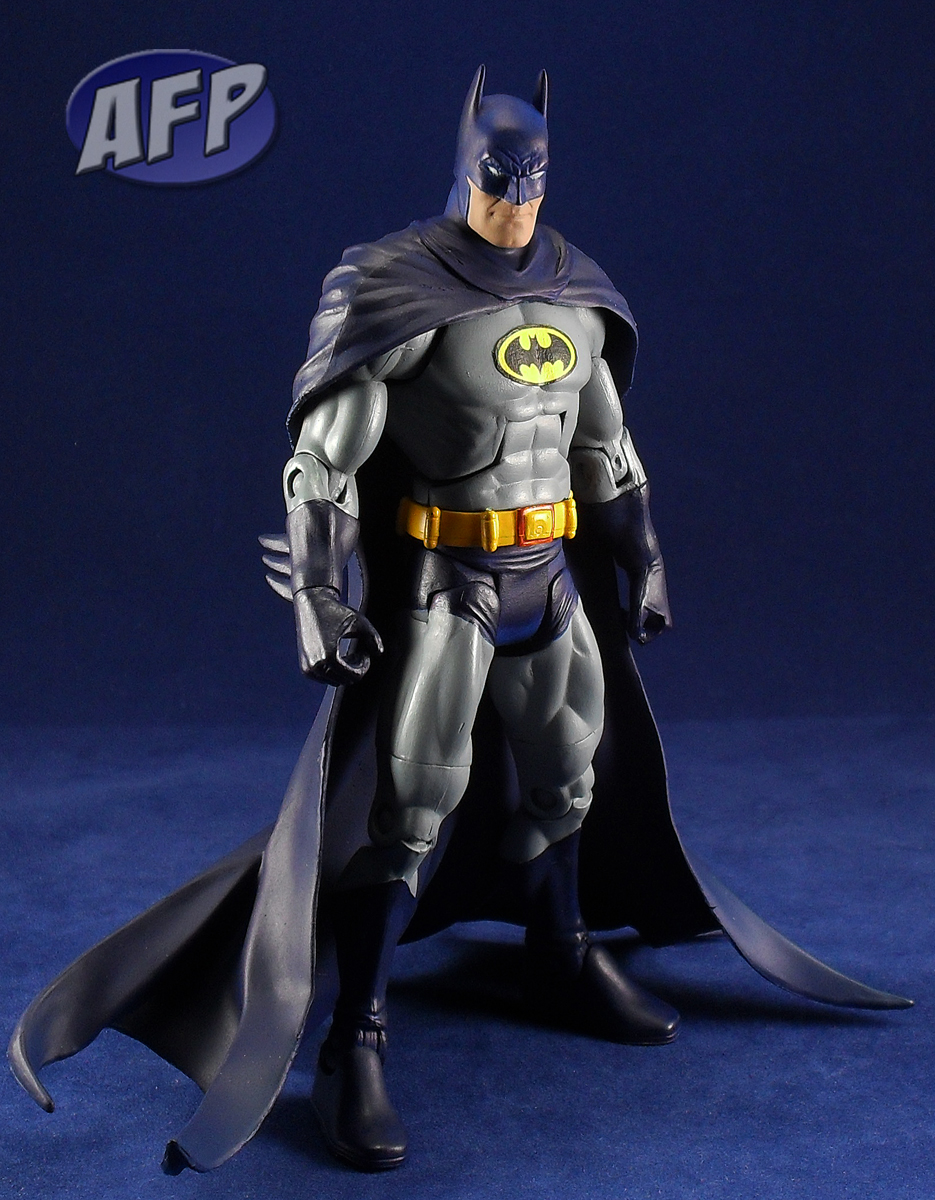 Yep, another custom Batman! What can I say? I can't turn down an opportunity to make a Batman. This one in particular was created for big time Dark Knight fan; batmego27. It was a bit daunting because batmego27 has some very nice custom Batman figures made by other talented customizers like Fwoosh's Prodigy (who has made a gazillion great custom Batmans) and world famous Matt Cauley, AKA Iron Cow.
Recipe:
DCD Secret Origins Modern Batman Head
DCD EAU Batman Neck – I chopped off the DCUC neck and spliced in the from an EAU Batman body and then sculpted over it with Aves Fixit Sculpt
DCD JLA/Benes Batman Cape – had to modify the neck and sculpt over it with Aves Fixit Sculpt as well and then airbrushed
DCUC Guardian Upper Body, Shoulders and Biceps
DCUC Batman Forearms, Belt, Crotch and Legs
Mattel Public Enemies Batman Feet
Symbol created in PhotoShop and Decoupaged on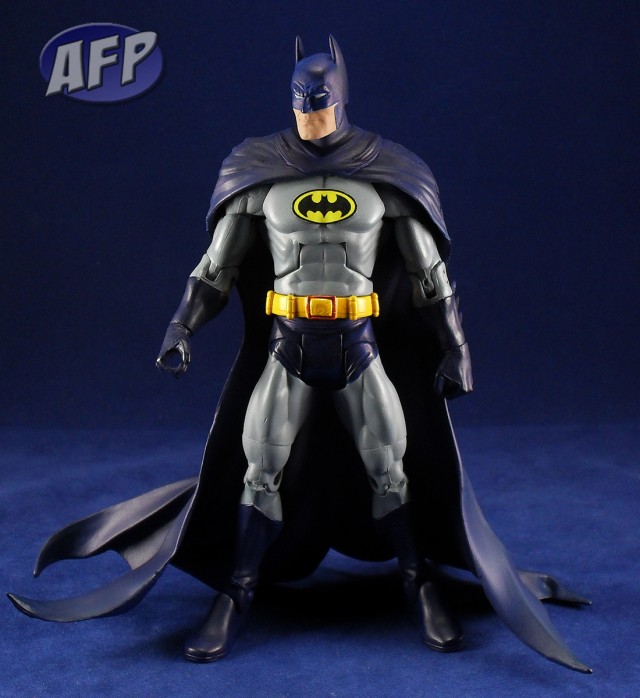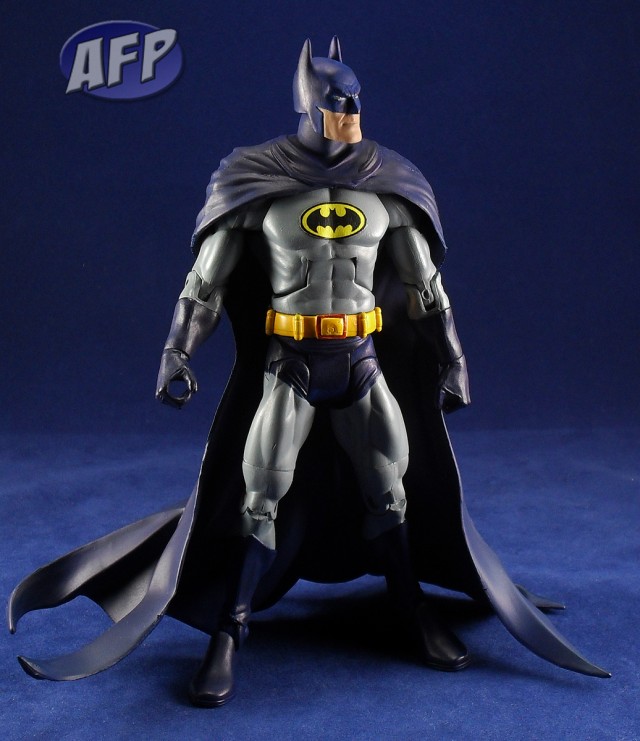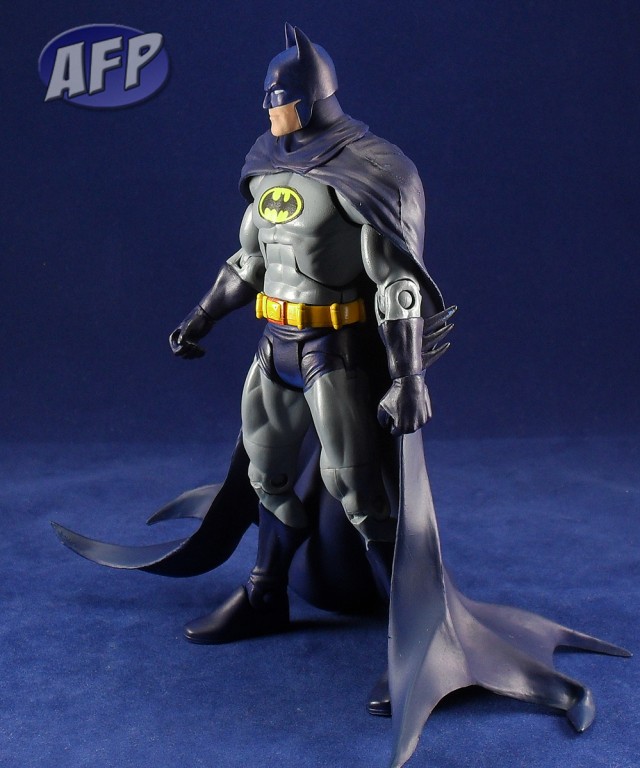 Thanks for looking!