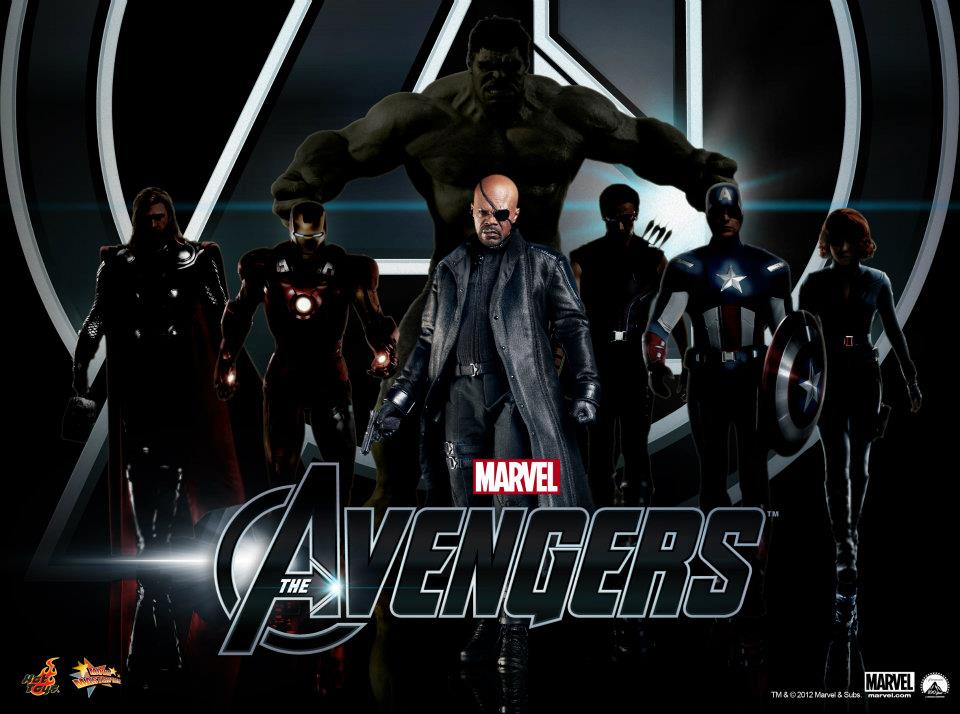 It was nearly three years ago that Hot Toys secured the Marvel movie license. Arguably, their biggest success has been the Iron Man figures from the two film and counting franchise that has spawned a figure or two for each version of the armor as well as a couple of the supporting characters. But with the success of The Avengers movie that shattered domestic box office records with its $207.4MM opening last weekend, we could see a new cash cow for Hot Toys. I suppose it's more of a life extension for the existing cash cow, as Iron Man is also part of this team.
Hot Toys also previously released Captain America and Thor figures from their respective solo movies. With Iron Man, the big three Avengers are each getting an update for the movie. Iron Man is a limited promotional release that is virtually indistinguishable from the previous Mark VI release – I would not be surprised if we saw a Mark VII armor released under the Avengers banner too.
Cap and Thor get costume updates and new head sculpts. I was not a fan of how the Cap costume looked on the big screen, but inexplicably it's more appealing in toy form – the unmasked look is still much better, so I hope the costume designers do something about the helmet for the sequel. I hope they do some more work on the Thor head sculpt.
The rest of the headliners from the ensemble cast are also getting figures. Hawkeye, Nick Fury, Hulk and Loki have all been revealed or teased. Black Widow is seen mostly in silhouette – she was previously released as part of the Iron Man 2 lineup, so I wonder what they'd do differently for the Avengers release. I hope they get rid of the rooted hair.
More pics of the revealed figures here:
All that's missing are figures for SHIELD Agents Phil Coulson and Maria Hill. It could happen!
Picture sources: Hot Toys and Sideshow Collectibles