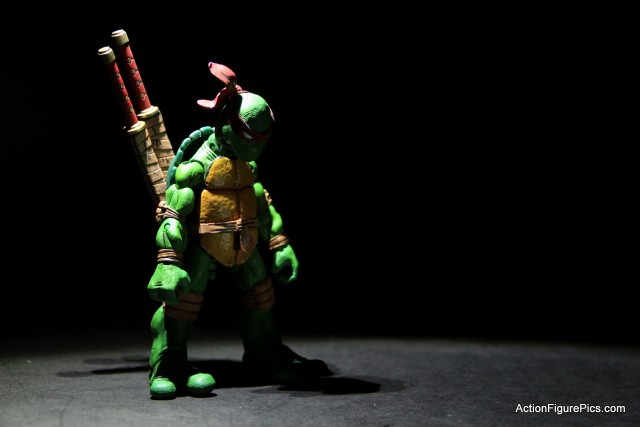 In the early morning hours last night, my brother passed away in his sleep. Despite a very healthy lifestyle (he loved golf, cycling, and playing ice hockey; never smoked; and had to be coerced to have a glass of wine with a meal) he suffered from a heart condition that countless doctors could not figure out. He's survived by his wife and two wonderful kids.
He's one of the big reasons I love action figures and photography. I lived with him a few summers while I was in college and he was out in the working world. He had stopped collecting comics, but he let me go through his long boxes, and I was introduced to Eastman and Laird's Teenage Mutant Ninja Turtles, Claremont and Byrne's Uncanny X-Men, Frank Miller's Daredevil, and a whole lot more. I got hooked.
A few years later, he lived with me while recuperating from a terrible motorcycle accident, but he was a bit disappointed in my comic collection – what can I say? – it was the 90s. When he survived his first heart attack, I gave him a Marvel Legends First Appearance Iron Man. And in more recent times, I shared some titles with him that were more worthy of his attention, like Whedon's Astonishing X-Men and Brubaker's Captain America and Immortal Iron Fist.
I spoke to him a couple of days ago. No talk of comics, but I was going to recommend he read Gail Simone's Secret Six. I feel an emptiness that defies description. Jay, I love you and miss you.
Update: I'm at the airport, waiting for my flight to join my family at my brother's home. When I first pressed the publish button on this post, I almost immediately recalled it – I thought it was horribly self-indulgent and not what folks are signed up to see here – I apologize if anybody was offended.

For those of you who have left comments or sent me messages directly – thank you so much. I'm still in a daze and imagine I will be this way for some time, but your thoughts and encouragement have been very helpful. Thank you again!