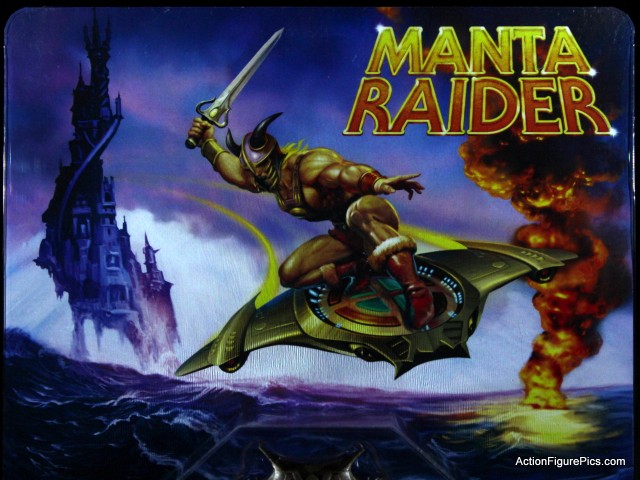 Whoo! I just got a package from Joe Amaro containing the Manta Raider vehicle that he designed with Rudy Obrero. I am sharing some packaged pics, but am going to leave it to MatthewK to take pictures of the Manta Raider itself with some Masters of the Universe Classics figures. I'm going to be on the road, and let's face it – Matt will do a better job of it than me. 🙂
The packaging is really gorgeous. Rudy's art is as vibrant as ever, and this is really getting me psyched for what (I hope) will go through for the packaging of the Masters of the Universe Classics Castle Grayskull. I like the schematics that give some insight to Manta Raider's design. And the best thing – with this slipcover, we should be able to take out and put back the Manta Raider without damaging the card.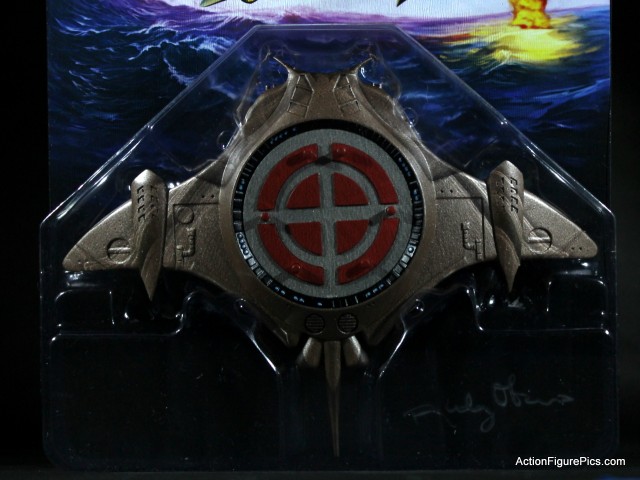 Joe is making these by hand, so quantities have been really limited. At Power-Con he was selling these with Rudy's signature on the card for $50. Right now it's sold out on Joe's Manta Raider sales page, but he notes that he'll have another batch this month. So keep your eyes peeled – this is a special piece for Masters fans.