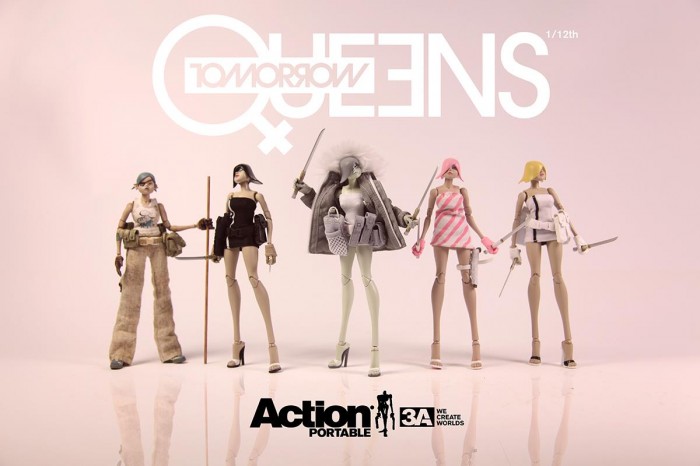 My wallet is hating me for the 3A Toys sale that starts today for the 10 Finger Gang set of 11 figures for $290 and Tomorrow Queens (individually for $45 plus shipping or in a 5 figure set for $180) in the Action Portable 1/12 scale. The sets are cheaper than expected (I was thinking about $40 a figure), but it's still a big outlay all at once.
For the time-zone challenged, the sale starts today at 8PM ET at www.bambalandstore.com. Happy shopping!
1/12th scale figures sale. AK Finger Gang set (11 figures) and Tomorrow Queens singles & set will be offered.

Price for Tomorrow Queens singles: 45USD + shipping.

Set prices for tomorrow sale: AP TQ 5pack: 180 USD (shipped worldwide) and 290 USD (shipped worldwide) for AP Finger Gang 11 figures set!

Sale starts on Monday, February 18th, 9:00AM HK time
via Action Portable Monday: Finger Gang set & Tomorrow Queens.