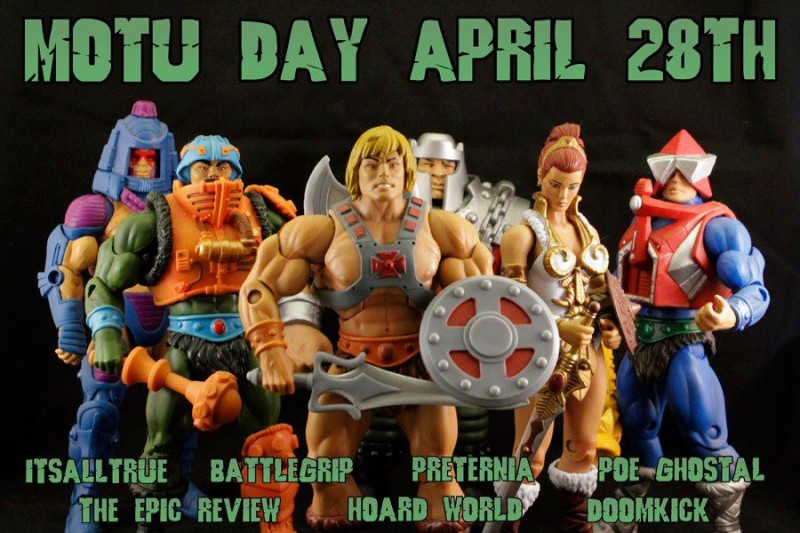 I had no idea… Seven of my favorite websites have brought back Masters of the Universe Day and I love it. As I've learned from the participating sites, Los Angeles Mayor Tom Bradley so named April 28 wayyyyy back in 1987. True story.
So please stop on by the Magnificent Seven and check out all the MOTU fun! (And don't be surprised that my favorite of all the great content is Poe's review of the Masters of the Universe Classics Jitsu.)
Masters of the Universe Day 2013

It's a special crossover event across seven different Toy Blogs. There's more info at that link but basically this Sunday, all of these sites will have special MOTU content – reviews, photo shoots etc.

Brought to you by ItsAllTrue, Battlegrip, Preternia, Poe Ghostal, The Epic Review, Hoard World, and DoomKick.
Thanks to DoomKick for the heads-up!