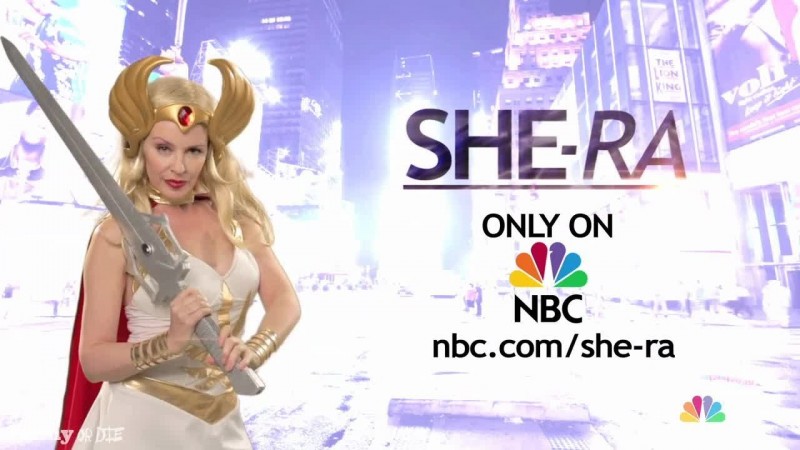 Want a Club Eternia subscription or 2014? How about for free? Sure you do. And all you have to do is submit a picture of you "Grayskulling." What's that, you ask? It's MattyCollector's term for pulling a He-Man pose.
With the MattyCollector "Grayskulling" contest, they'll pick one winner, from those of you with little enough shame that you'll send in a picture of yourself in the iconic "I have the Power!" pose. Don't have a Power Sword? They'll take alternates – humor and creativity count!
Frankly, I think it's a little behind the times to think only of He-Man. She-Ra poses ought to count too, don't you think? In fact, I think Kylie Minogue has already won this contest. But you guys and gals out there ought to send in your Grayskulling pics anyways. Good luck!
Grayskulling Contest 6/17 – 7/2
Enter to Win a 2014 Club Eternia® Subscription

MOTUC Fans,

Planking is sooo 2011. Show us your Grayskulling today and you could win a free subscription to 2014 Club Eternia®! Here's how it works…

First, you must channel your inner He-Man® and take a photo of yourself holding a humorous object over your head as if you were raising the Power Sword and proudly declaring "By the Power of Grayskull!" Got a lamp? That works. How about a Barbie® doll? Sure! No holds barred on creativity for either the object or the setting. The funnier it is, the better we'll like it – bonus points for cosplay!

Click here to get all the forms you need (please be sure to read ALL the rules) and submit your photo to us as a JPG. We'll select the best one and announce the winner at SDCC. The winner will be rewarded with a complimentary subscription to 2014 Club Eternia, valued at approximately $500 and we even pay the shipping. (Shameless Plug: Both Club Eternia and Club Infinite Earths 2014 subscriptions are available now!)

The contest runs from 6/17 at 9am PT through 7/2 at 11:59pm PT and we'll post select photos on Facebook and in our Fan Forums throughout the entry period. Alright, what are you waiting for? Surely you can do better than the guy in this pic… get out there and get Grayskulling!

–Matty

P.S. This contest is open only to residents of the 50 United States and the District of Columbia. We wish it weren't so, but every country has different rules and regulations regarding contests and it just isn't possible for us to create and manage them all.
via Matty | News.