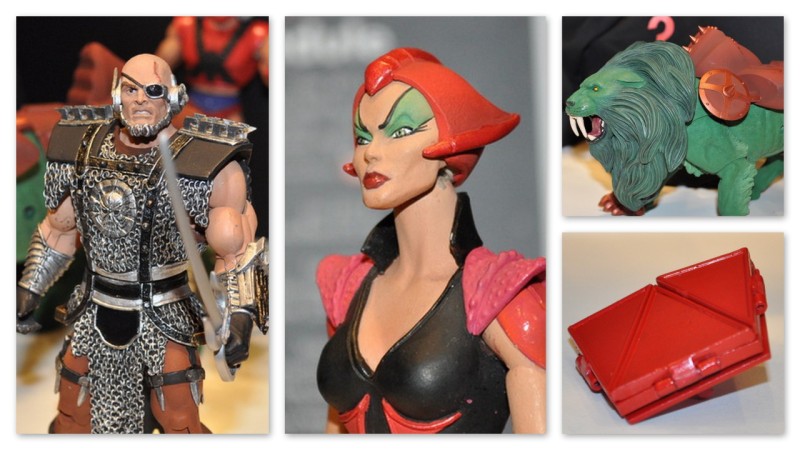 One of these days I will make it Power-Con, but in the meantime, I'm scouring the web for info for the latest from Mattel's Masters of the Universe Classics line. Here's what I've seen that Mattel has revealed:
Blade (Masters of the Universe film) – Club Eternia, April 2014
Scorpia (She-Ra: Princess of Power) – Club Eternia, May 2014
Battle Lion (Masters of the Universe MYP cartoon – Club Eternia, May 2014 – $38 for subscribers, $42 day of sales
Extendar (Masters of the Universe) – shield teaser, more details to come
Other points of interest: the Club Eternia subscription will re-open in a few days. I've seen info that says it will remain open through February of 2014, but I'll wait for Mattel to confirm that. Mattel also hinted at a new accessory pack, this time containing alternate 200X heads, and asked fans to let them know which characters were most wanted. Apparently, they are thinking of a pack of six heads, of which Clawful is most likely a lock already.
Picture source: ActionFigureInsider.com – check out their Mattel gallery for a lot more pics, including the Castle Grayskull packaging and latest features.