All Access starts on 6/15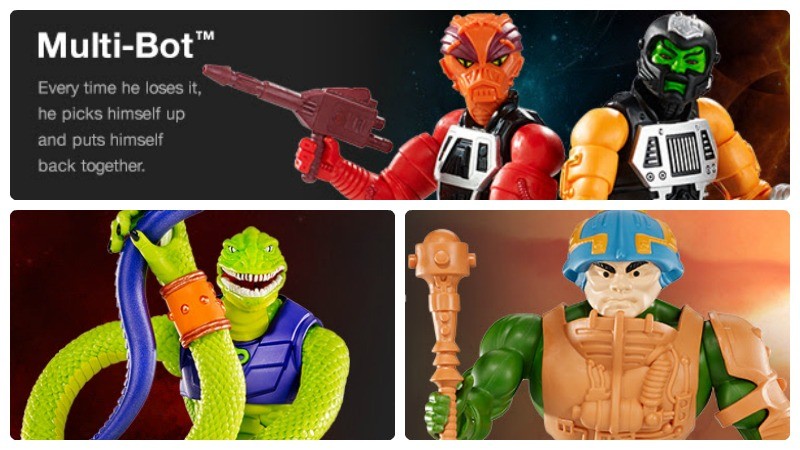 Thursday morning we'll see the start of Mattycollector's June sale with Early Access, and then Thursday night they'll close up their SDCC voucher sale.
The June sale is all Masters of the Universe Classics. The two primary Club Eternia releases are Sssqueeze (the monthly for June) and Multi-Bot (a quarterly deluxe figure). Both won't be available during Early Access, because I suppose Mattel continues to think it doesn't make sense to give your best customers (the subscribers) the chance to buy more figures. They do have Snake Face (April 2013) and Tung Lashor (November 2014) up again. And, because these are probably selling poorly, the Giant Man-At-Arms will be available in Early Access too. Early Access for June starts at 8AM PT on 6/11. All Access is at 9AM PT on 6/15.
The mystery items that were not available at the start of the SDCC voucher sale were revealed to be Halo exclusives from Mega Blocks (a micro figure pack) and BOOMco (foam dart guns that we can't say are from Nerf). Three items have sold out so far – two of the three Ever After / Monster High dolls, and the Hot Wheels Marvel Secret War 3-pack. Everything else is still up for grabs. Happy shopping!
Continue reading "Mattycollector June Early Access Starts, SDCC Voucher Sale Ends 6/11"