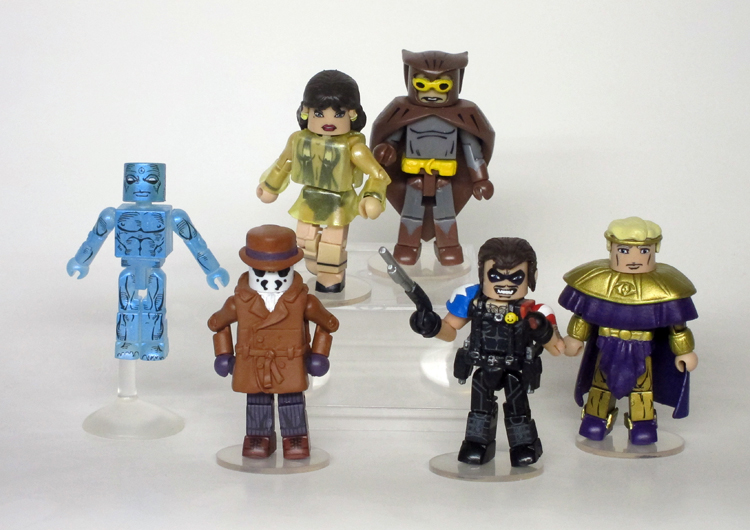 The longest-running block figure line in history is taking on one of the most popular graphic novels of all time – Watchmen Minimates!
This exclusive series brings you the key characters from the fan-favorite work of comic literature: Rorschach, the mysterious masked gumshoe; Nite Owl, the reluctant caped hero; the sultry, scantily-clad crime fighter Silk Spectre; Comedian, the lunatic patriot; the omnipotent, all-powerful Doctor Manhattan; and Ozymandias, the mastermind behind the end of the world as we know it!
Each character comes loaded with accessories and is ready to recreate your favorite scenes from the comic masterpiece.
---
Entry by: Brian Felgar
More CustomCon