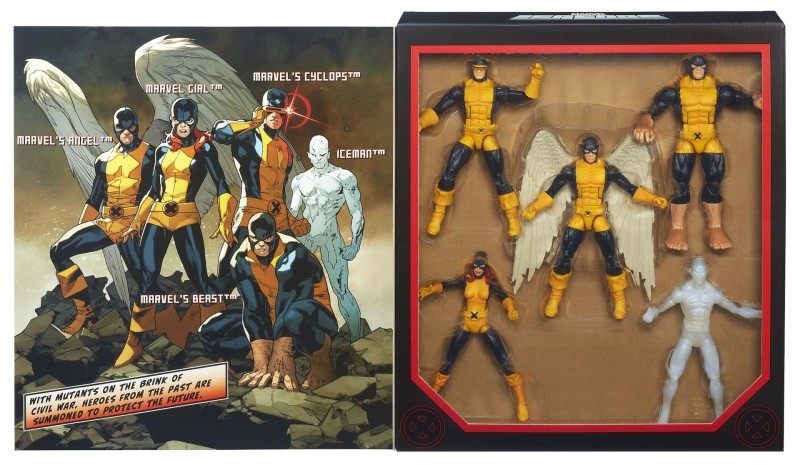 The All-New X-Men are heading your way via a Marvel Legends box set exclusive to Toys R Us. The five-pack includes Cyclops, Jean Grey, Angel, Iceman, and Beast, in their decidedly old X-Men costumes that just happen to be new again – due to the magic of time-travel and the need to bring back dead characters and extricate others from the mess they landed up in during the last awful comic book cross-over. (Thanks, X-Men vs. Avengers!)
According to online reports, the box set is due to hit shelves February 1, with a price of $84.99.
Looks to be a fun box set, especially if you're a fan of Angel from his high-flying days, before the comics excess of the 90s demanded all characters become dark and moody. This can also work as a first appearance set, if you want to give Iceman some boots – but I'd much rather Hasbro retire that Silver Surfer / Klaw body. And on the bruiser body, Beast will be too tall. But let's face it – there's probably no other way to get an old-school Beast.