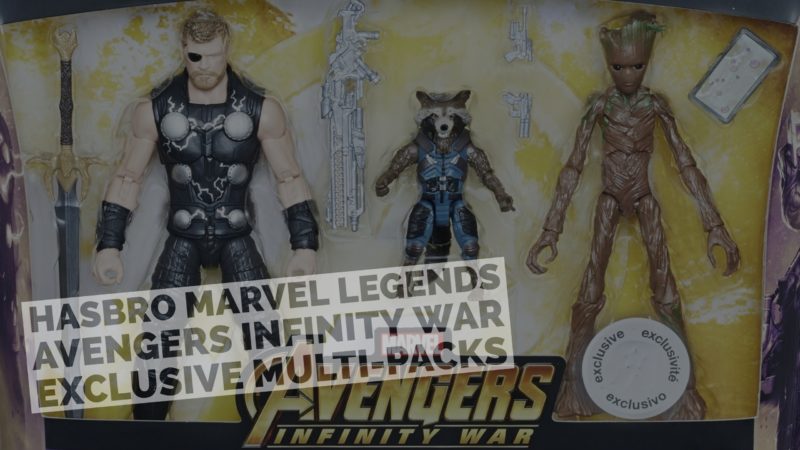 Yesterday, the media embargo date for Avengers: Infinity War was lifted, and Hasbro revealed the remaining figures for its two waves of Marvel Legends tied to the movie. But wait – there's more! This morning, they shared three Marvel Legends movie multi-packs that will be retailer exclusives:
Scarlet Witch and Vision (Toys R Us, available 3/3) – Wanda looks to be a repaint of the Abomination wave version, while Vision gets his first movie figure
Thor, Rocket Raccoon, and Groot (Toys R Us, available 6/1) – Rocket is a re-issue of the GotG2 figure, while Thor and teenaged Groot look like new sculpts. And while the single-carded Thor revealed yesterday has both eyes intact, this Thor sports an eye patch.
Winter Soldier and Falcon (Target, available 6/1) – Bucky looks like he re-uses some parts from the Walmart exclusive Civil War figure, while using Hasbro's face printing tech for an improved face deco. Falcon looks like a repaint of the Walmart figure.
Read on for the official pics and descriptions! Continue reading "Hasbro Reveals Retailer Exclusive Marvel Legends Multi-Packs for Avengers: Infinity War"