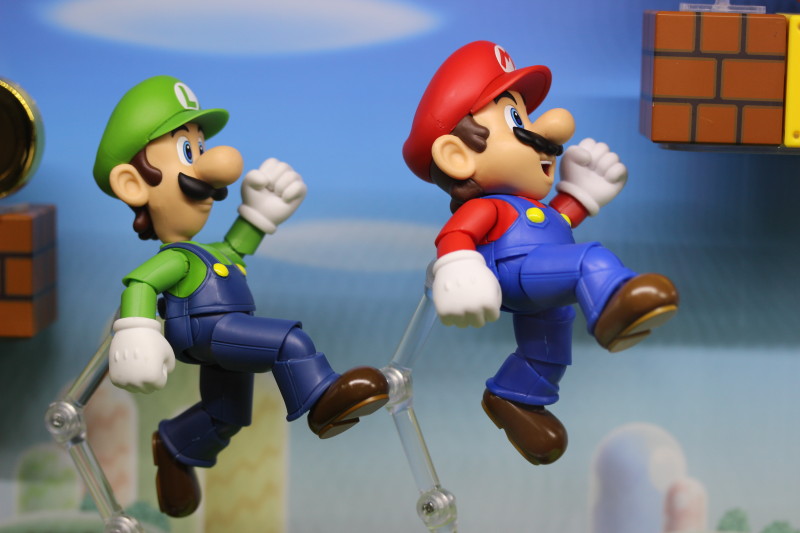 For the last couple of years at SDCC, one of my first stops on Preview Night has been the Bluefin Tamashii Nations booth. I just love the licenses that they have like Dragon Ball Z,  Sailor Moon, and the new Naruto line. I absolutely have to have figures from them on Preview Night, to play with when I come back to my hotel room. They were selling a couple of SDCC exclusives in Figuarts Armored Black Ranger and Anime Vegeta.
Of course, they had a couple of new figures to show for the Con. Here's a rundown of the ones that caught my eye!
S.H. FIGUARTS SUPER MARIO BROS.
We finally get a look at the follow up to the recently released S.H. Figuarts Mario, his brother Luigi! We also get a look at some new prop sets based on the games.
S.H. FIGUARTS NARUTO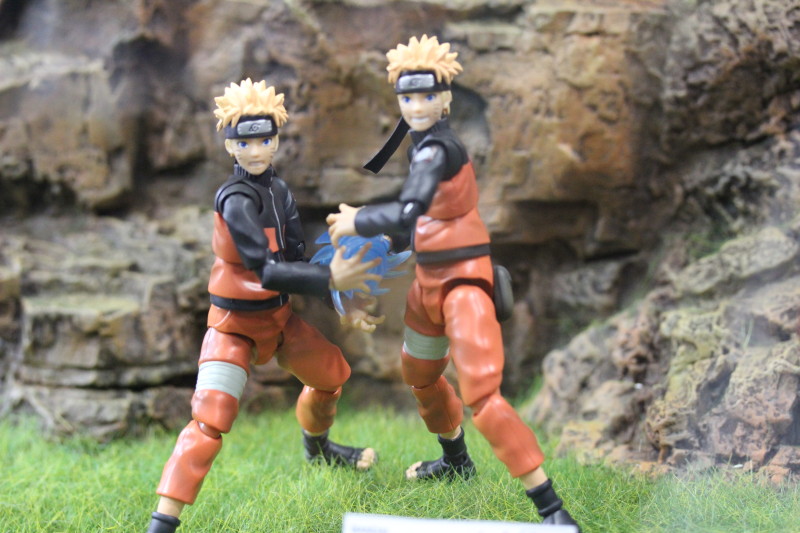 Bluefin unveiled Sasuke as the second figure in the Naruto line. They had Naruto for sale at their booth, which I immediately picked up! I have to say, he's a great figure. I have been fiddling with this figure for a week and I can't wait to get more as shadow clones (I have 2 so far!)
I am a little disappointed that they didn't show more prototypes for this property. I'm assuming they're still testing the waters to see how well the figures sell before they commit to more figures. I do hope they sell well and fare better than Toynami's short lived Naruto line. Can't wait for a Kakashi, Rock Lee and hopefully a Fourth Hokage!
S.H. FIGUARTS DRAGONBALL Z
We've got a couple of additions to the growing Dragonball Z Figuarts line with Super Saiyan Vegito, Android 17, Android 16 and a look at Legendary Super Saiyan Broly. I'm glad to see new characters being added, but I am pining for the remaining Z fighters to be made. C'mon Tamashii, just make a Yamcha, Tien and Chao Tzu already!
Here's a look at a couple of upcoming DBZ statues. They look awesome!
Bluefin's booth also had some great DBZ dioramas. I can't believe I missed taking a pic of Frieza's ship!
TAMASHII BUDDIES
The Bluefin booth had on display a new line of 9 cm stylized figures called Tamashii Buddies. I was particuarly interested in kid Goku, perhaps I can fit him in my DBZ S.H. Figuarts collection?
More pics in Part 2!