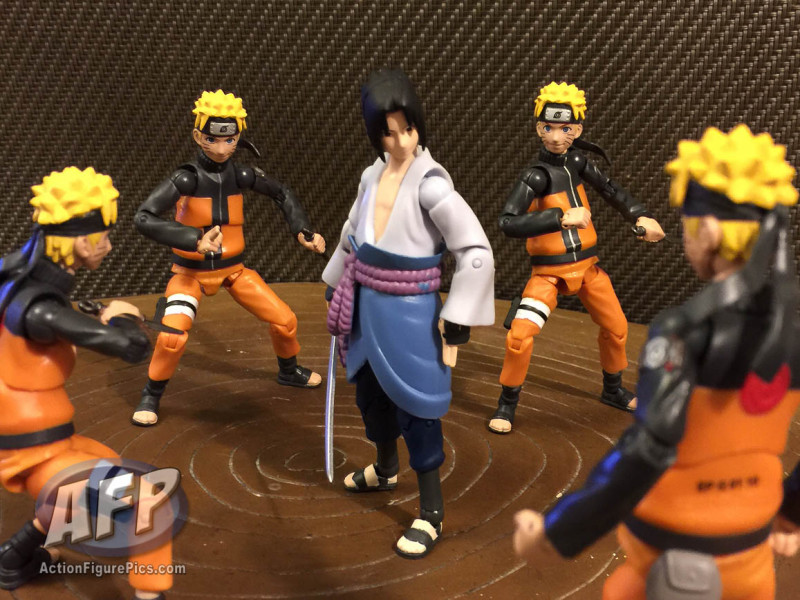 Naruto Shippuden does not have a lot of action figure representation, so when Toynami came out with their 4-inch, articulated action figures a couple of years ago, I was ecstatic! I grabbed all of series 1 and the SDCC exclusives. I was enjoying the line and was disappointed when series 2, which was supposed to be comprised of Sasuke, Gaara and Deidara, never came out.
The Toynami Naruto Shippuden line wasn't perfect, the size was quite odd being in between 3.75 and 6 inch scales, and the sculpts weren't perfect, but I did enjoy the articulation that they were able to get into the figures, which was the first I've ever seen been done with Naruto Shippuden characters. I quite enjoyed the SDCC Exclusive Toad Sage Naruto and Minato, and I thought their Kakashi from series 1 was an awesome figure.
Now, through OMAKASE's Naruto Shippuden box (available to pre-order by subscribing before January 23), we get a chance to finally get the Sasuke figure that Toynami had first shown as part of series 2 at SDCC a couple of years ago. Let's have a look at the figure!
Continue reading "First Look! – Toynami Naruto Shippuden Sasuke – OMAKASE Exclusive"