Here are more pics from Bluefin Tamashii Nations' booth at SDCC 2014:
S.H. FIGUARTS DC INJUSTICE
I've never played the game, but I'm lovin' the look of this Injustice Batman! They also had Injustice Joker on display. Both figures come with new exclusive accessories, a mask for Batman and a gas mask for Joker.
They also were teasing silhouettes of Injustice Superman and Harley Quinn.
S.H. MONSTERARTS
Shown are MonsterArts Godzilla, Destoroyah and MechaGodzilla (Kiryuu).
They also showed off their MonsterArts Alien and Predator stuff.
Pics from other properties: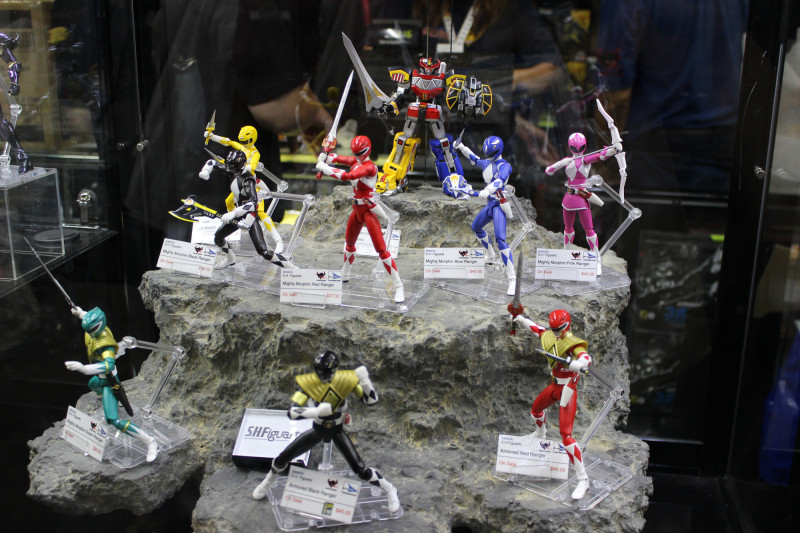 Good to see the Power Rangers together! Some Sailor Scouts too!
Apologies for that last fuzzy pic!