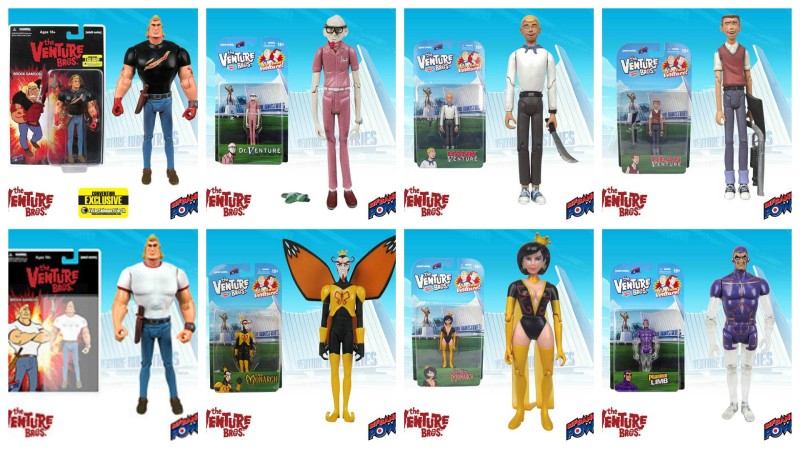 From Brock Samson to Phantom Limb, every figure from the Big Bang Pow! 3.75-inch Venture Bros. line is on sale with a special buy one, get one 90% off deal. So, if you get Hank for $9.99, you can get Dean for under a buck… sounds about right.
There's eight figures in all (Doc Venture, the Monarch, Dr. Mrs. the Monarch, and the bloody con exclusive version of Brock are also available), so you can have some fun deciding who you got cheap. Go Team Venture!
Note: Our email digests are sent out once a day (we don't want to clog your inbox when we post more than that), and some subscribers can miss out on these one day only sales. Please consider following AFP on Facebook, Google+, and Twitter for instant updates. Happy shopping!