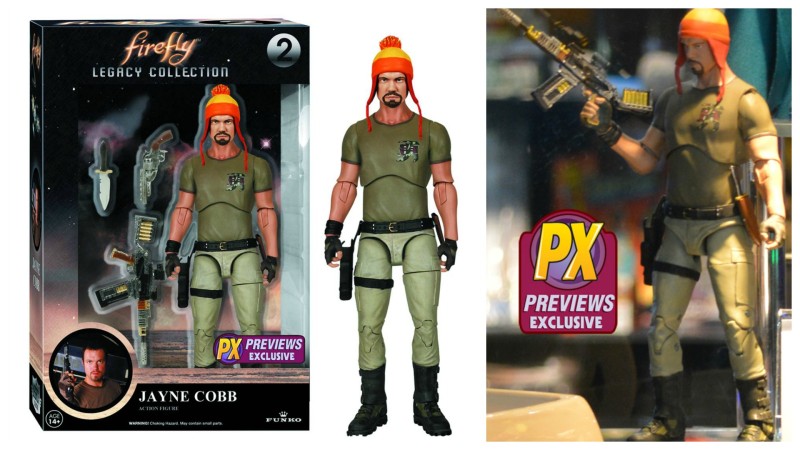 The first figure I saw of the Funko Legacy Firefly action figures at the Diamond Distributors booth at Toy Fair was Jayne Cobb, all by his lonesome, with the wool knit cap his momma sewed him. That prompted me to look for the rest of the series – and when I saw him packaged, he was hatless. I had assumed he'd come with both heads.
Turns out that the version with his knit cap will be a Previews exclusive. While I think both Jaynes (and the rest of the crew of Serenity) look great, I'll probably want the momma's boy version. That just means if I pick up these figures, I'll be shopping first at my local comic book stores. The Funko Legacy Firefly figures are due out in 2Q this year. Shiny!
He robbed from the rich and he gave to the poor.
Stood up to the Man and he gave him what for.
Our love for him now ain't hard to explain,
The Hero of Canton, the man they call Jayne.