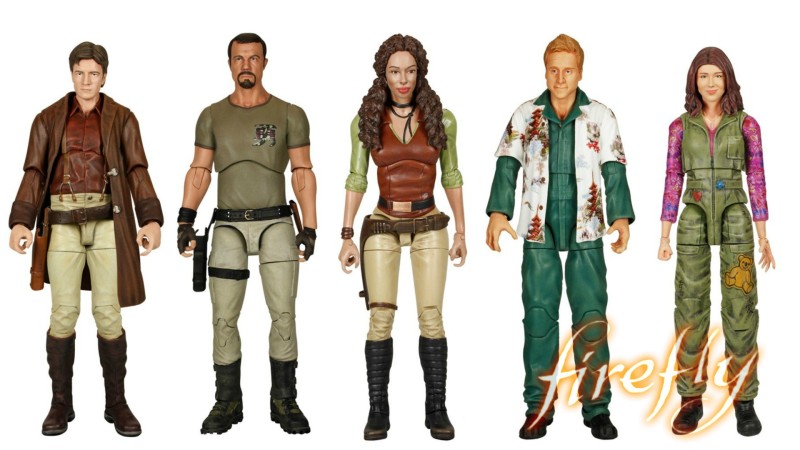 I find myself in one of those in-between spaces this weekend. I've binge-watched Daredevil on Netflix and The Walking Dead via my cable company, but I've still got a week before Avengers: Age of Ultron opens here. That means it's a perfect time for a Firefly and Serenity marathon! I can watch Firefly on Netflix or Amazon, but I can't seem to find a source for Serenity – I might have to break out my DVD (gasp!)
If you're marveling over just how far streaming video has come in the past dozen or so years, and feeling a bit nostalgic for that great Western set in outer space, it's probably a good time to get a set of the first five Firefly action figures. And while you're at it, tell me who (or what) you'd like to fill up that last spot in the presumed series 2. After Simon, River, Inara, and Shepherd Book, who would you want to see? Personally, I'd love a Christina Hendricks figure of Saffron, from Our Mrs. Reynolds and Trash. Shiny!
Each figure is $19.99, except for Kaylee at a slight discount at $19.34, and will ship in just a couple of weeks, on May 15.
Continue reading "Weekend Toy Run: Pre-Order Firefly Legacy Series 1"