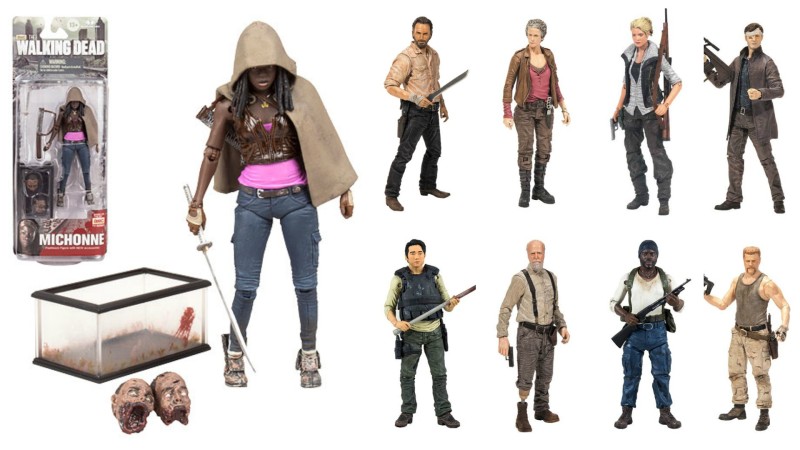 The Walking Dead might be on Sunday nights, but it's Wednesday and the McFarlane Walking Dead action figures from the TV series are on sale at Entertainment Earth for  25% off – just for today, so don't miss out.
I'm not collecting these myself, but this might be a good time to jump on board, or just fill out your roster of survivors and walkers from the show. Almost all of the main cast from the past couple of seasons are available. (Daryl, Beth, Maggie, and Carl are the notables ones that aren't.) And there's zombies too, including Merle. Sorry if that's a spoiler – hey, that happened a while ago!
Note: Our email digests are sent out once a day (we don't want to clog your inbox when we post more than that), and some subscribers can miss out on these one day only sales. Please consider following AFP on Facebook, Google+, and Twitter for instant updates. Happy shopping!