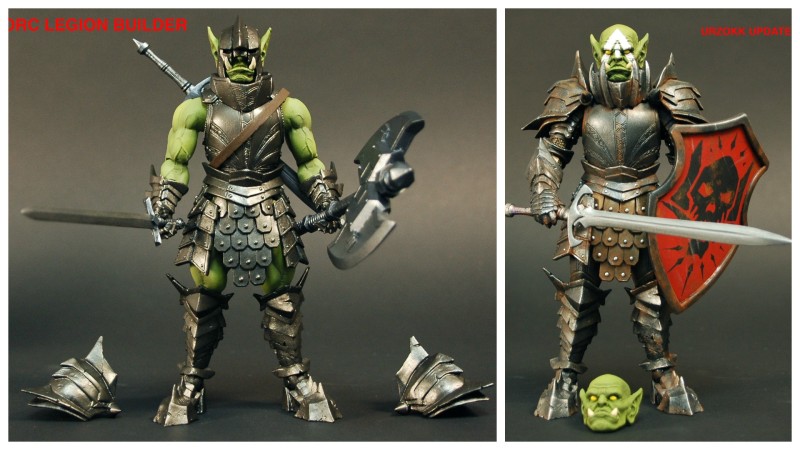 As the Mythic Legions Kickstarter counts down to the end of its funding stage (we're at under 5 days left), backers are blowing through new stretch goals before the Four Horsemen can reveal all the details for them. If that sounds familiar, that's because it also happened yesterday! This may be the biggest one yet, though – supporters of the project have been clamoring for an Orc Legion Builder since funding opened. Now you can add them as singles (as many as you want) or in six-packs with a price break (almost one Orc for free!)
But that's not all. A second weapons pack was also unlocked, with a mace, halberd, and an Orc sword ( the Four Horsemen haven't had the chance to show them yet.) And as a bonus, Urzokk, one of the Orc champions, will come with an alternate war paint head. Since parts are interchangeable between figures, that just means more customization options for you.
Think the Four Horsemen have any more surprises in store?