Mez-Itz Poison Ivy announced and One:12 Collective Batman TDKR Mutant Leader teased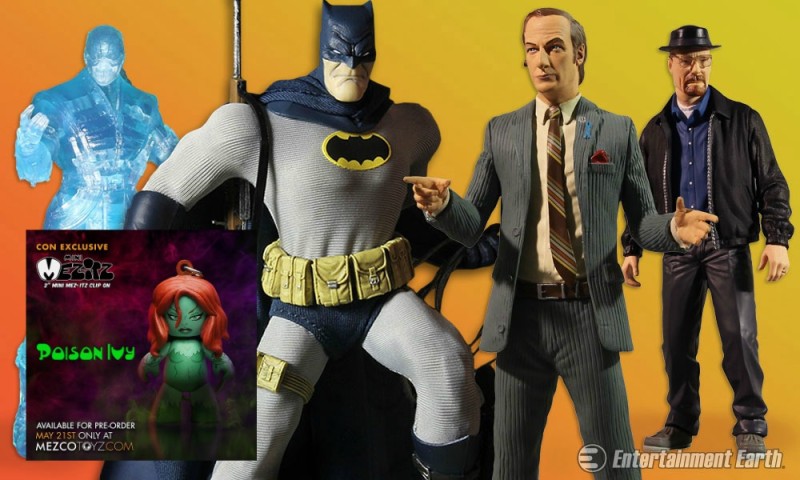 Mezco has continued to be busy leading up to San Diego Comic-Con, with two more exclusives revealed for the show. First, they announced a Mez-Itz mini clip-on Poison Ivy. She's all killer attitude wrapped up in a cute vinyl package, suitable as a key chain or zipper pull, for $8.
Second, they've collaborated with Entertainment Earth to put out a teaser for the One:12 Collective Mutant Leader from Frank Miller's Batman: The Dark Knight Returns. We'd seen the mutant leader in Mezco's display at NY Comic Con, but had not heard till now when and where he would be released. Entertainment Earth teased the news in a wrap-up of Mezco's summer exclusives.
Incidentally, that feature also revealed another Batman variant from One:12 Collective, to be released exclusively at the Puerto Rico Comic Con. That's limited to 300 pieces – a killer for completionists on the line.