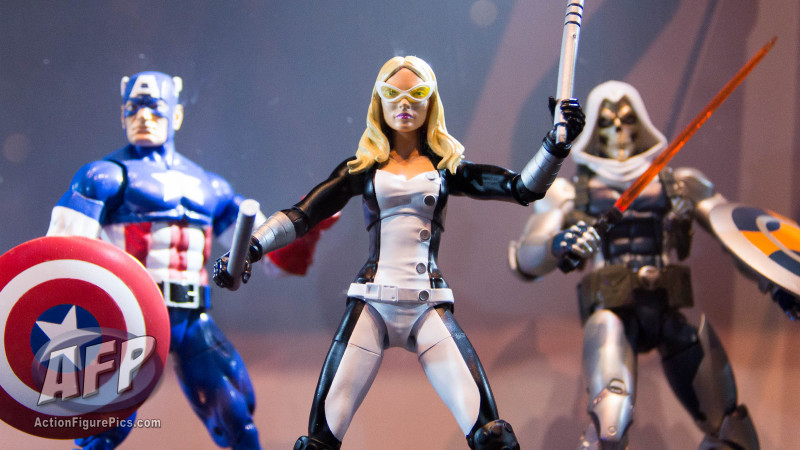 Today Hasbro added three more figures in their display at San Diego Comic-Con – a classic Captain America, Mockingbird, and an armored Taskmaster. I'm not up on the latest for Tasky, but he looks cool in some armored pieces. Admittedly though, I'm still hoping for an UDON Taskmaster, and this will keep an official one out of my hands for a while more.
In addition, I've taken some other Marvel Legends pics that I haven't posted yet – the Con exclusives and packaged samples of the umpcoming retailer exclusives. Excelsior!
One of the folks involved in design thinks Cap's head is too big. What do you think?
This year's exclusives were really well executed. The Book of the Vishanti will make you think twice about tossing the packaging.
Hasbro will reveal a few more figures during their panel tomorrow, but those won't make it into their booth – so that's it for Marvel Legends pics for now. What'd you think of Hasbro's showing?
---
Update: turns out Hasbro had a few more surprises in store today. In the booth, they added alternate heads for Captain America and Taskmaster. They also brought in a painted prototype of the Axis Red Skull Onslaught that was announced in the Hasbro Marvel panel (coming soon to our YouTube channel).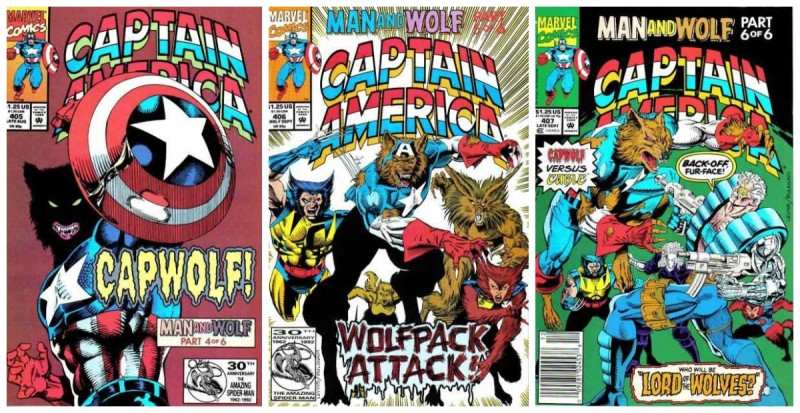 If you are asking yourself why Cap has a werewolf head, it's because he spent time transformed into a werewolf during the 6-issue "Man and Wolf" story arc in his main book (Captain America #402 – 407) way back in 1992. I'm not some kind of comic historian – I had to look it up. Comics in the 90s were great! 😀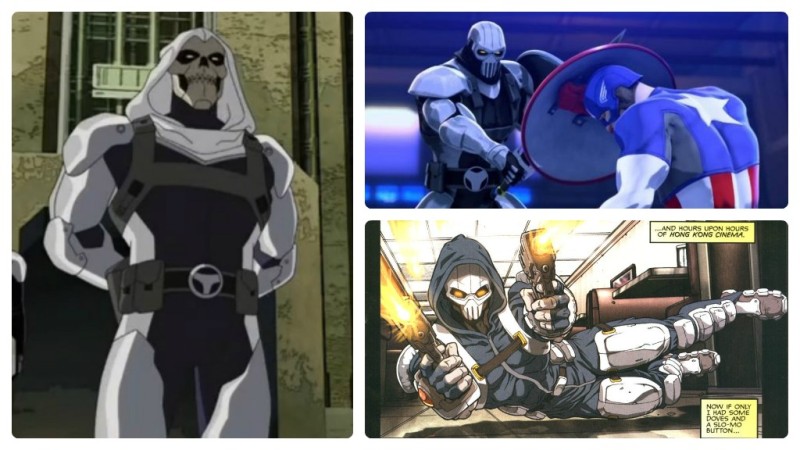 I also had to do some digging to find out about the Taskmaster look that's in this wave. I thought it was from a recent comic, since I am a bit of a Taskmaster fan but not up on current events. Turns out it's from the Ultimate Spider-Man animated show. The design was then re-used in the Iron Man and Captain America: Heroes United animated movie, but with an alternate mask design. Yes, it's the UDON mask! One step closer to my most-wanted Taskmaster…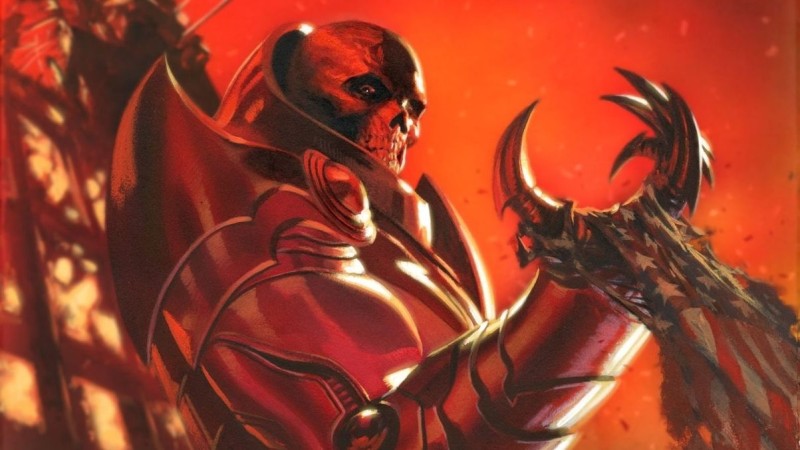 The Build-a-Figure for the Captain America wave is Red Onslaught – this makes sense for a Cap wave because it's the Red Skull, not Xavier / Magneto. I haven't read AXIS yet (but I've fought Red Onslaught in the Marvel Heroes game) – but my understanding is that it's the Red Skull transforming into Onslaught that is the catalyst for the role-reversing AXIS event.
Lots of people are asking it Hasbro will do alternate heads, as this is a chance to update to a version of Onslaught that's been wanted since Toy Biz made the more monstrous crab-like version years ago. Unfortunately, Dwight Stall says that since this is a Cap wave that they cross into X-Men territory. My reading between the lines take is that he'd have liked to make it happen, but can't because of the feud between Marvel Studios and Fox over the rights to X-Men and mutants.
I guess I will have to make a final stop at Hasbro tomorrow, just in case they have any final surprises up their sleeves.