As everyone knows, one of our most popular lines is our figures based on characters from the Predator films. Try as we might, we have been unable to secure actor likeness for Dutch's team from the first movie. We're not going to let that stop us from bringing you a team of mercenaries to help Dutch fight/get killed by the predator, so we've gotten the rights to the next best thing: the 1988 Italian knock-off of Predator, Robowar.
Starring Reb Brown doing what Reb Brown does best: screaming incoherently and shooting things wildly. It's basically Predator… except with a robot instead of an alien, and a boat instead of a choppah. That's about it.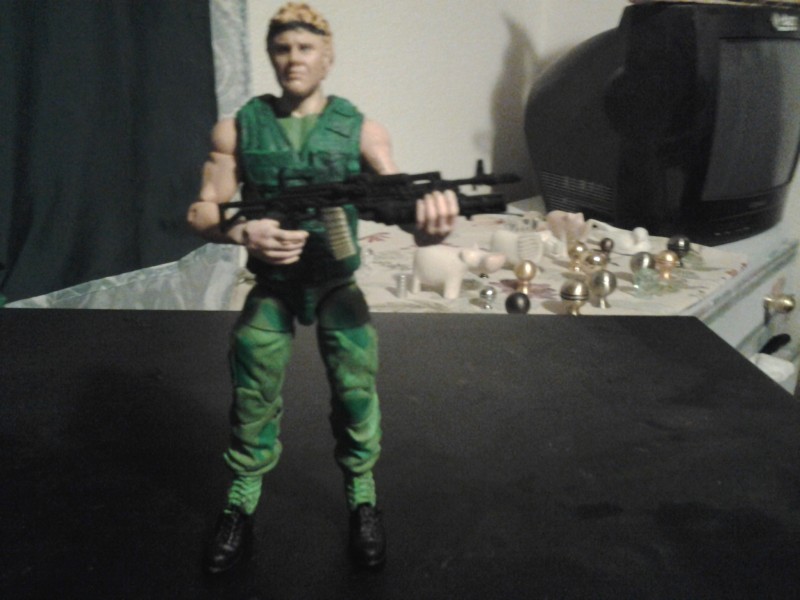 Team leader: Major Murphy Black, aka Killzone.
"Rrrrarghhhghh!!!"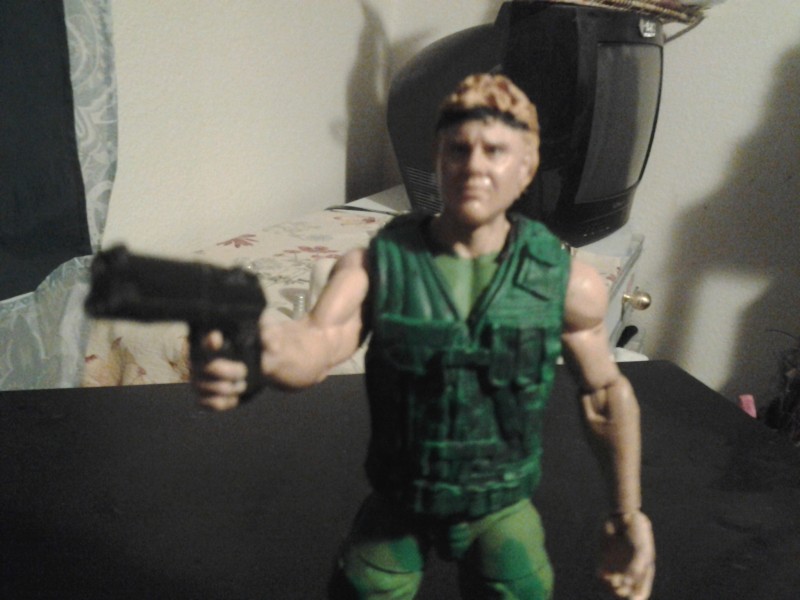 "ONE! TWO…"
Corporal Neil Corey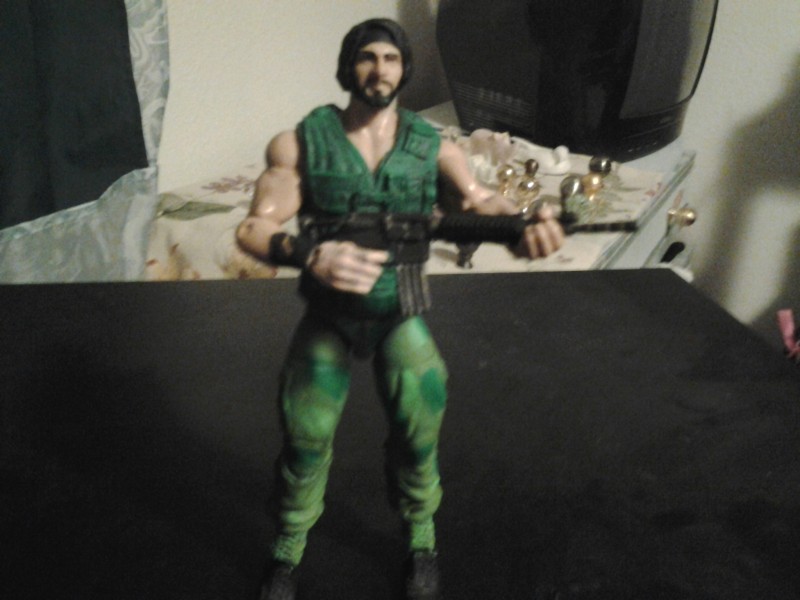 Private Larry Guarino, known as Diddy, or Diddy-Bop.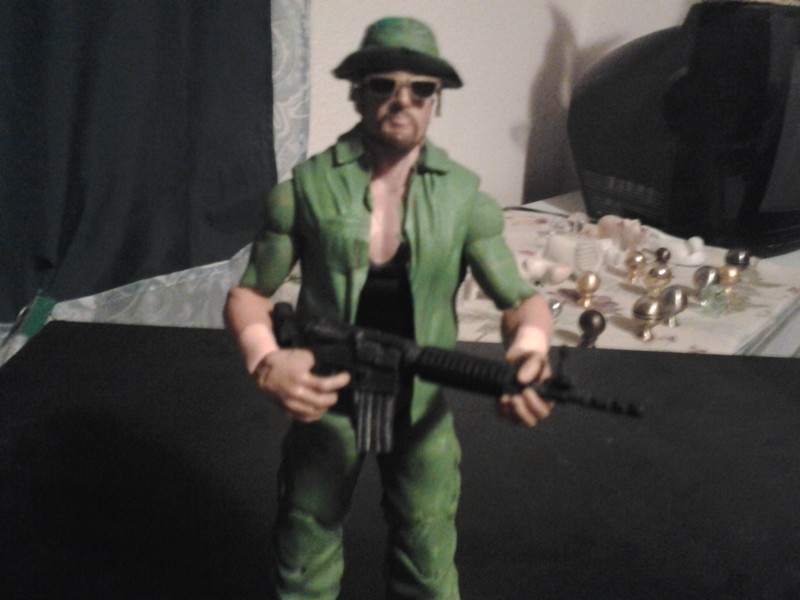 Medical Officer Albert Bray, known as Pappa Doc.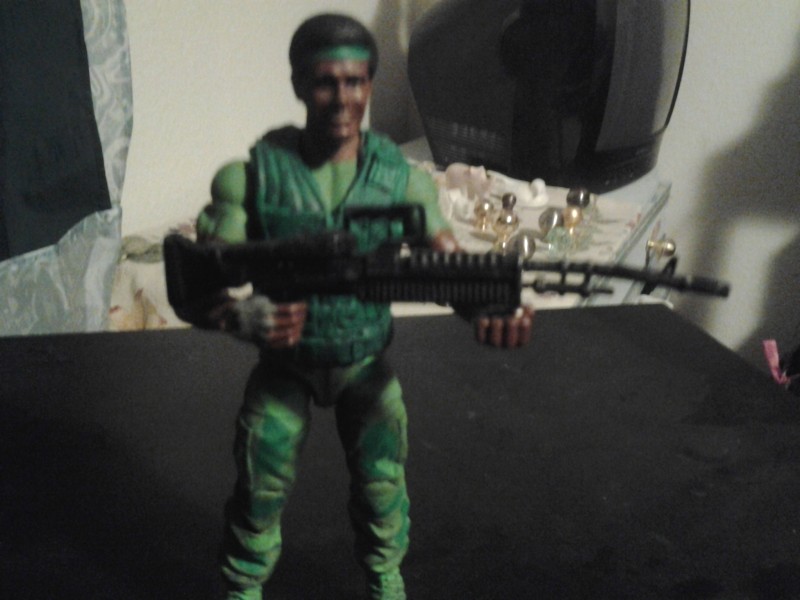 Sonny Peel, known as Blood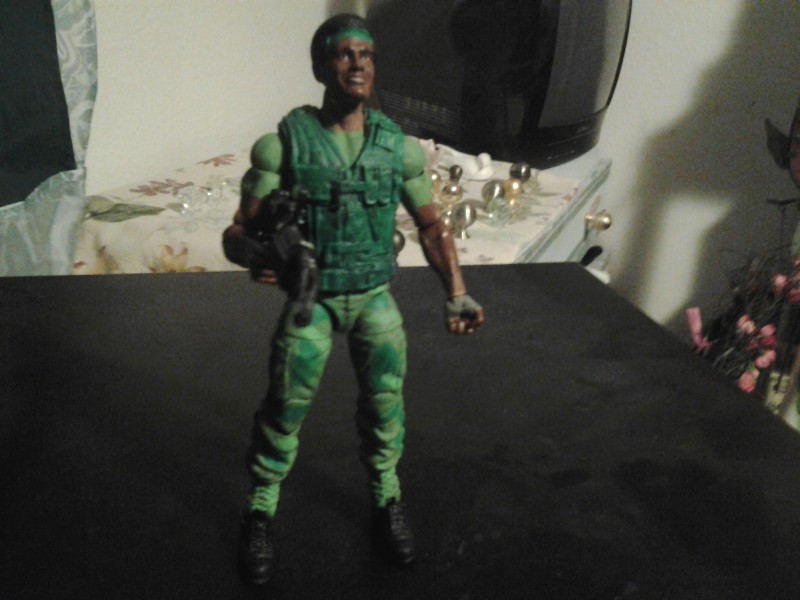 "Whahhhahahahhahhah!!!!"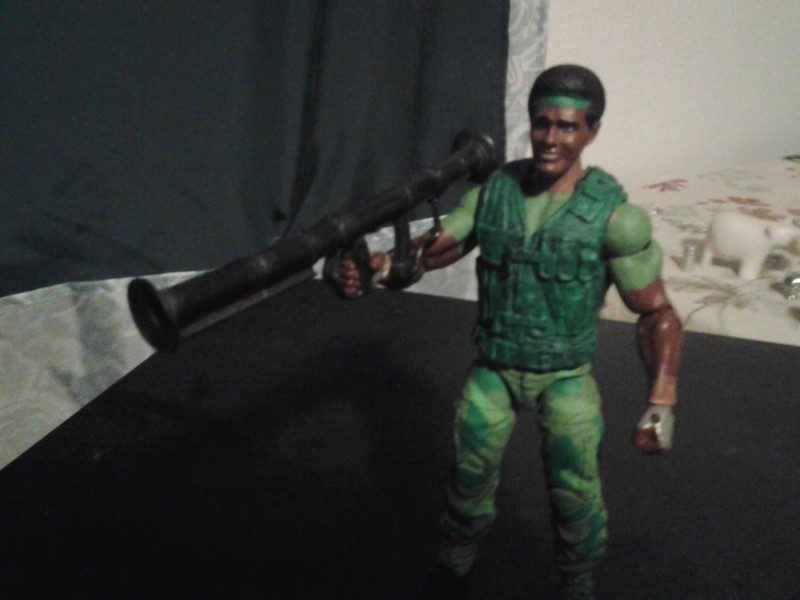 Nun-quo, renamed Quang.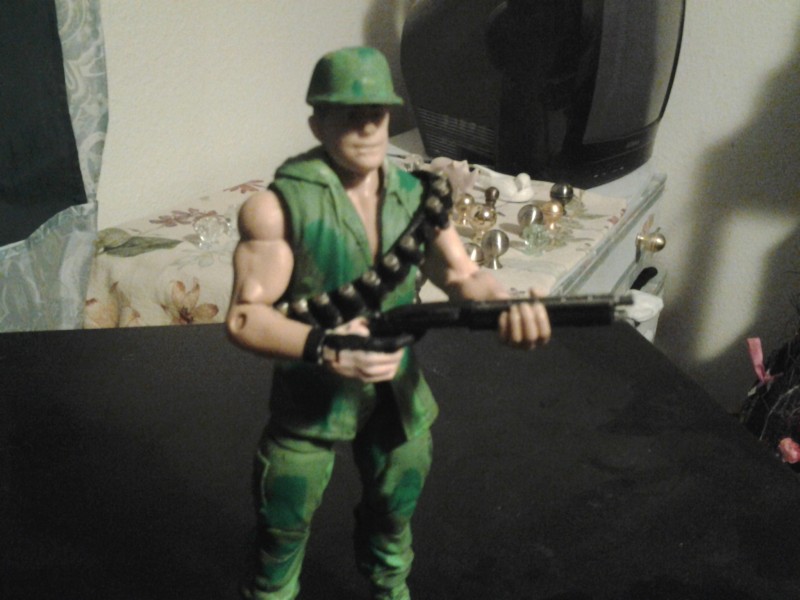 Mascher, inventor of the robot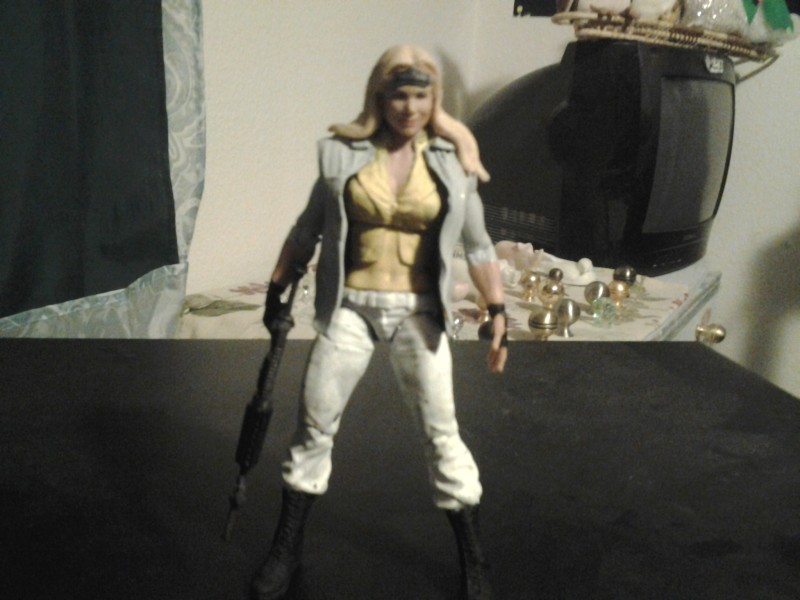 Virginia, aid worker rescued by the group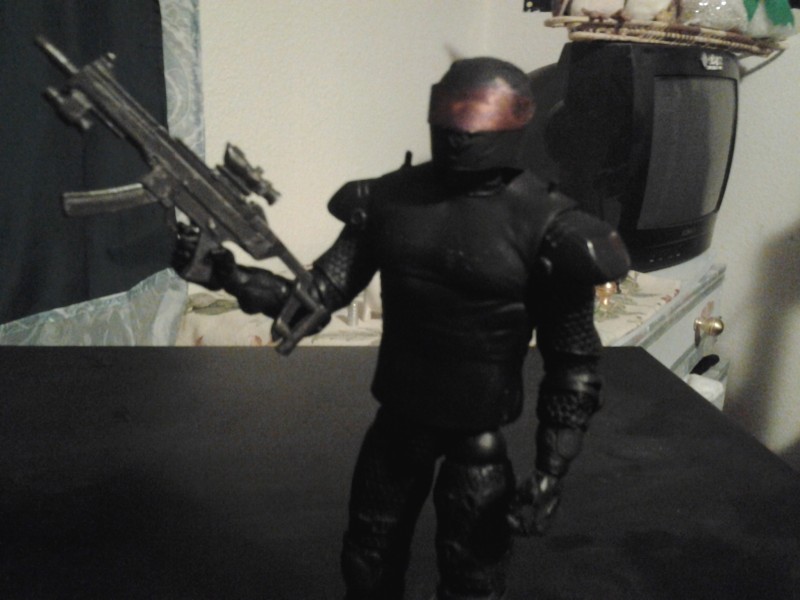 Omega-1, the psychopathic robot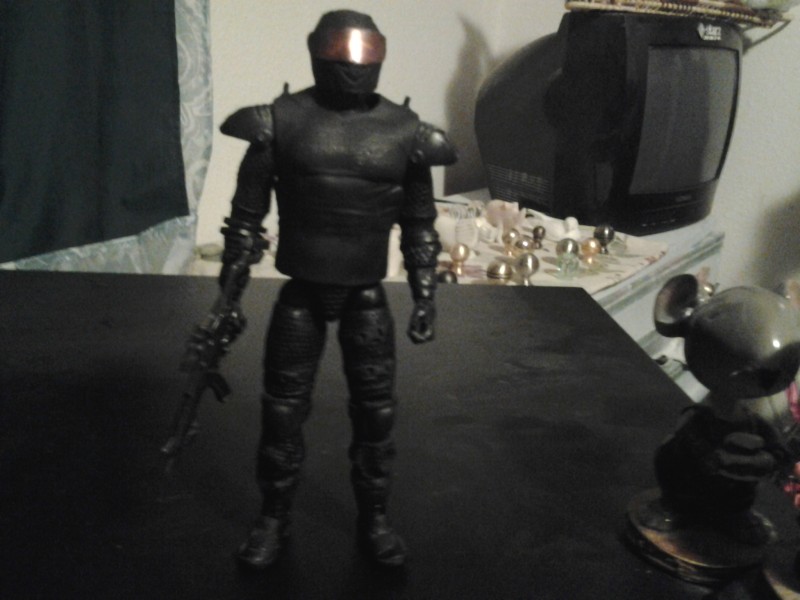 "MOVINGTARGET,TRACKANDSEARCH,ONTARGET,MOVINGTARGET,PROCEED."
(note: not a typo. it's dialogue is said so fast it mushes into one long, jumbled word.)
---
Entry by: Death Weed at the Fwoosh

Recipes:
Murphy
WWE Seth Rollins body
WWE Mattel Mr. Perfect head
WWE Dean Ambrose vest
Hasbro Nick Fury grenade launcher
Unknown pistol.
Hair shaved off in back
Corey
Mattel WWE Dean Ambrose body
Mattel WWE Jack Swagger head
Toybiz Abyss shirt
Toybiz Punisher machine gun
Hair sanded down on top
Guarino
WWE Mattel Dean Ambrose body and vest
WWE Mattel Seth Rollins head
Toybiz Punisher rifle
Hair trimmed in back
Doc
Mattel WWE Bushwacker Luke Body
WWE Mattel Triple H head
Jakks WWE Mick Foley shirt
Toybiz Punisher rifle
WWE Mattel Road Dogg hat
Peel
Mattel WWE Seth Rollins body
Mattel WWE Darren Young head and arms
WWE Dean Ambrose vest
Toybiz Punisher bazooka
Toybiz Punisher machine gun
Quang
Dean Ambrose body and vest
WWE Mattel John Cena head
Toybiz Punisher rifle
Green Stuff used for beard
Mascher
WWE Mattel Dean Ambrose body
Mattel WWE Michael Cole head
Jakks WWE John Cena hat
Mattel WWE Dean Ambrose shirt
NECA Terminator Genisys Guardian shotgun
Omega-1
NECA Resident Evil Vector body and gun
Mattel WWE Billy Gunn Degeneration-X shirt
NECA Kick-Ass 2 Hit Girl helmet
Hasbro Iron Man movie Atmospheric Diving Iron Man shoulder pads
Virginia
Mattel WWE Kaitlyn body
Mattel WWE Beth Phoenix head
Mattel WWE Jakks Undertaker shirt
Toybiz Punisher rifle
All were painted with Apple Barrel paints.
More CustomCon