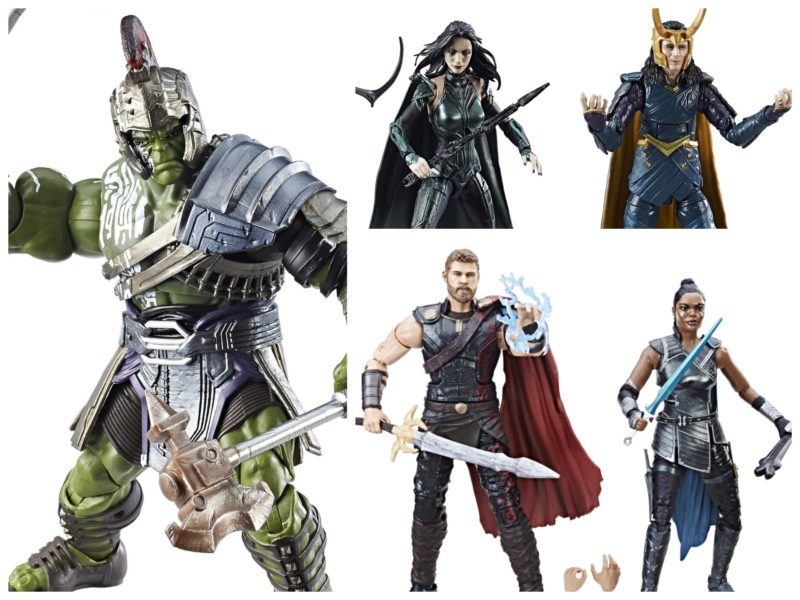 When the Hasbro Marvel team showed us the first three figures in the Marvel Legends series for Thor: Ragnarok, we thought we'd have to wait until San Diego Comic-Con for the rest. We were wrong, and delightfully so. This morning, they shared the official pics of the rest of the wave, including an incredible Build-a-Figure. In addition, Hasbro revealed an exclusive Thor 2-pack destined for Target shelves.
Thor: Ragnarok movie versions of Hela, Loki, and Thor complete the wave of six individually carded figures. They will include Build-a-Figure parts to construct the gladiator Hulk, when combined with those from comic book versions of Jane Foster's Mighty Thor, young Thor, and Ares.
Headgear is a theme for the wave. Hela has interchangeable heads to replicate the two looks we've seen from the teaser trailer. Loki's crown is removable, as is Hulk's gladiator helmet. I wonder if Thor's helmet has the flip down wings.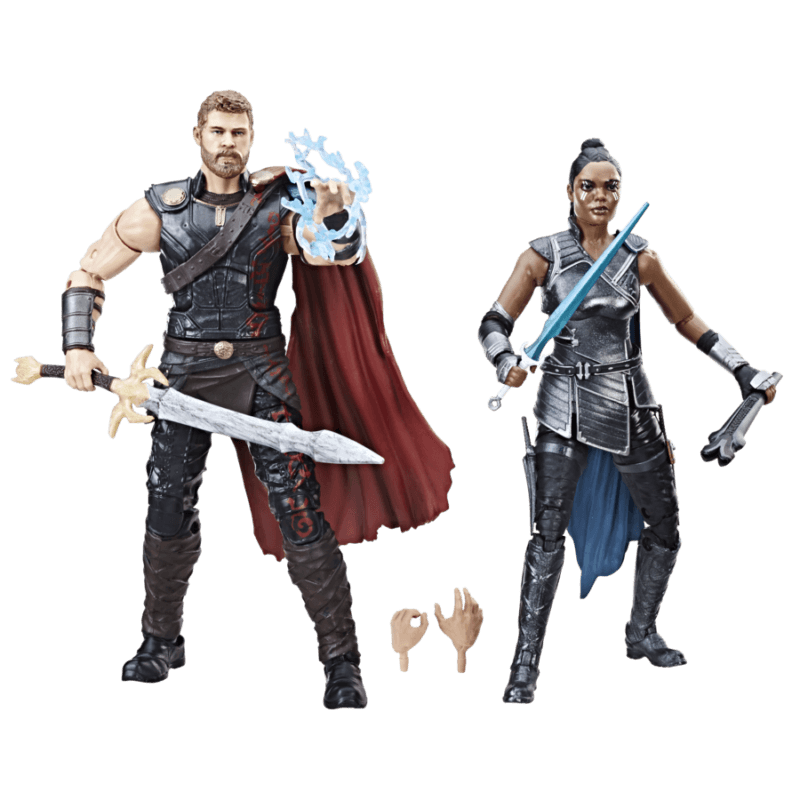 If you're looking for a helmet-less version of Thor, with his new short-cropped hair (RIP Thoreal), then you'll want to pick up the Ragnarok 2-pack. You'll probably want it regardless, since it features Valkyrie with a sword and scabbard. And perhaps there's a minor spoiler here. Thor looks like he comes with a small lightning effect, so perhaps he's got some of his powers despite not having Mjolnir.
Hasbro told us the street date for the Ragnarok wave is August 1. That's when we'll start looking for the Valkyrie 2-pack too.
MARVEL THOR: RAGNAROK LEGENDS SERIES 6-INCH Figure Assortment
(Ages 4 years & up/Approx. Retail Price: $19.99/Available: Fall 2017)
Fans can amass a worthy collection with this LEGENDS SERIES assortment! Featuring impressive deco, extensive articulation, and detailed accessories, each figure comes with a different Build-A-Figure piece. Collect all the figures in this wave to complete the incredible Build-A-Figure. Includes characters from the comic books and THOR: RAGNAROK, such as THOR, HELA, and LOKI. Each figure sold separately. Available at most major retailers and on HasbroToyShop.com.
MARVEL THOR: RAGNAROK LEGENDS SERIES 6-INCH THOR & MARVEL'S VALKYRIE 2-PACK
(Ages 4 years & up/Approx. Retail Price: $39.99/Available: Fall 2017)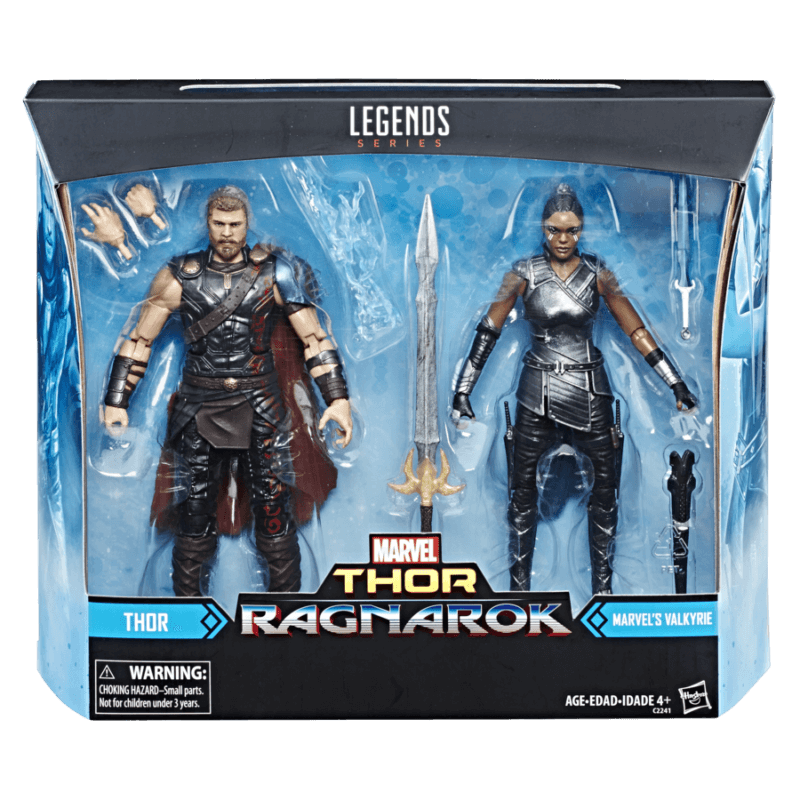 Available exclusively at Target.