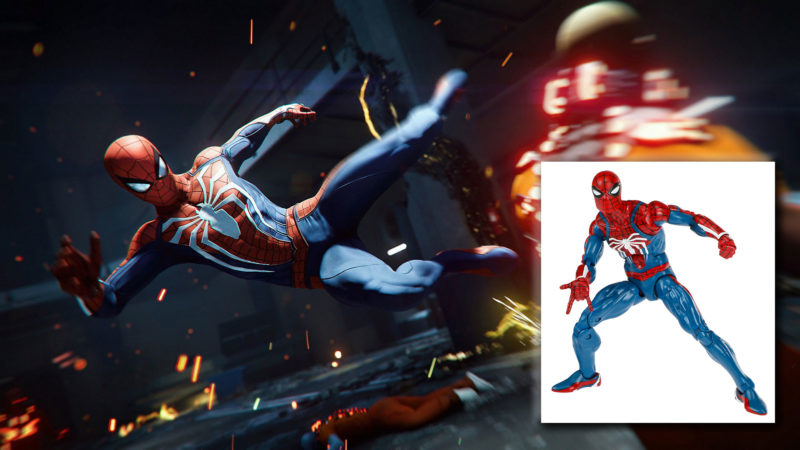 At ToyFair, Hasbro told us that they would be continuing the Marvel Legends Gamerverse figures that launched with the Capcom Iron Man / Mega Man 3.75-inch 2-pack last year, but didn't offer much more detail than that. Now they've let us know that Gamestop is getting two Gamerverse Spider-Man offerings, which look to be based on Insomniac's Spider-Man game, due out in September for the PlayStation 4.
With all the positive buzz the game generated coming out of E3, these exclusives may be the hottest Spider-Man variants to hit Marvel Legends this year. You can pre-order them now:
I must confess that since Gazillion went bankrupt, shuttering the Marvel Heroes video game, I haven't paid much attention to Marvel games. But the gameplay video for Spider-Man that Sony shared at E3 looks amazing – I'm now wondering if I need a PlayStation 4!
The Marvel Legends figures look like faithful recreations of the Spidey from the game, minus some costume piping and textures that would likely have required more tooling and deco costs. Still, the design choices let Hasbro leverage the newer base bodies in both the 6-inch and 3.75-inch scales that have articulation worthy of Spidey.
These are worth a look, especially if you are into the upcoming game.
SPIDER-MAN LEGENDS SERIES 6-INCH GAMERVERSE SPIDER-MAN FIGURE
(Ages 4 years & up/Approx. Retail Price: $22.99/Available: Fall 2018)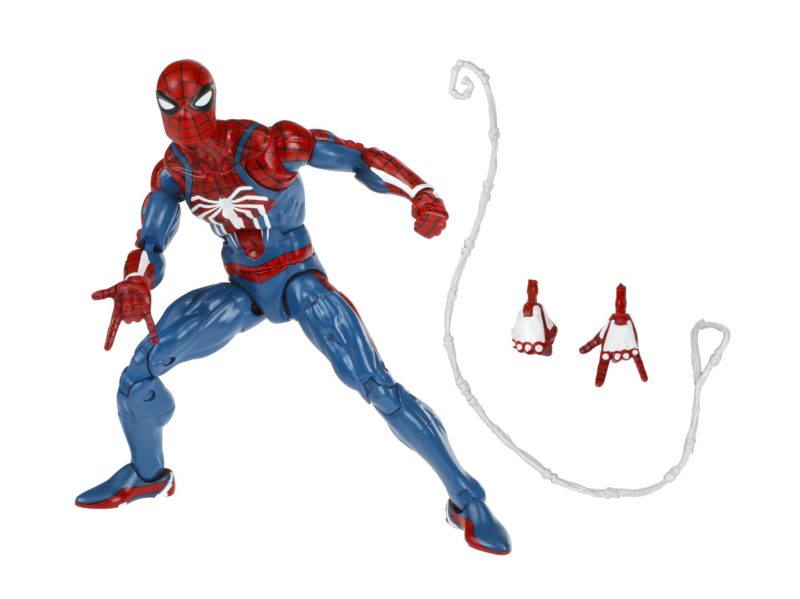 With the MARVEL LEGENDS SERIES, both kid and adult MARVEL fans can start a legendary collection of comic- and movie-based MARVEL characters. This 6-inch GAMERVERSE SPIDER-MAN figure is highly articulated and features a game-inspired design, making it another worthy addition to the MARVEL LEGENDS SERIES. Includes figure and 4 accessories. Additional figures sold separately. Available exclusively at GameStop.
MARVEL GAMERVERSE SPIDER-MAN SPIDER-MAN VS. MISTER NEGATIVE 2-PACK
(Ages 4 years & up/Approx. Retail Price: $22.99/Available: Fall 2018)
SPIDER-MAN takes to the streets of New York City to face villains like MISTER NEGATIVE, the ruthless gang leader of the Inner Demons and one of the most dangerous threats to ever sweep through the city. Imagine the web-slinging action of the MARVEL'S SPIDER-MAN video game with this MARVEL GAMERVERSE 3.75 inch 2-pack of figures, featuring game-inspired design and character-inspired accessories. Includes 2 figures and accessory. Available exclusively at GameStop, followed by other Fan Channel retailers.