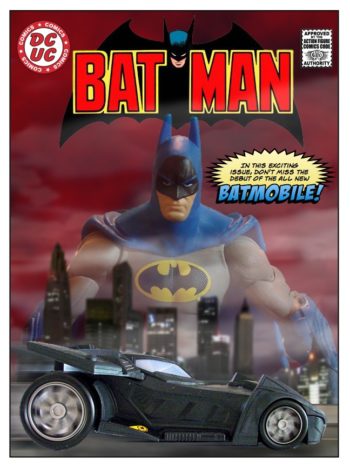 The super assassin known as Deathstroke has come to Gotham City with a few days to KILL. His TARGET is BATMAN, and he's using Commissioner Gordon as the bait.
When the original Batmobile is knocked out of commission, how will Batman reach Jim Gordon in time before Deathstroke takes him out as well? Find out in this high octane, action-packed Batman adventure!
Wait! Don't read this story until you check out Batman: Impostor! And be sure to check out the rest of Bill's work here at AFP and at Bill's Comics. Also, thanks to Extreme-Sets for providing review samples of a wide variety of their diorama sets.