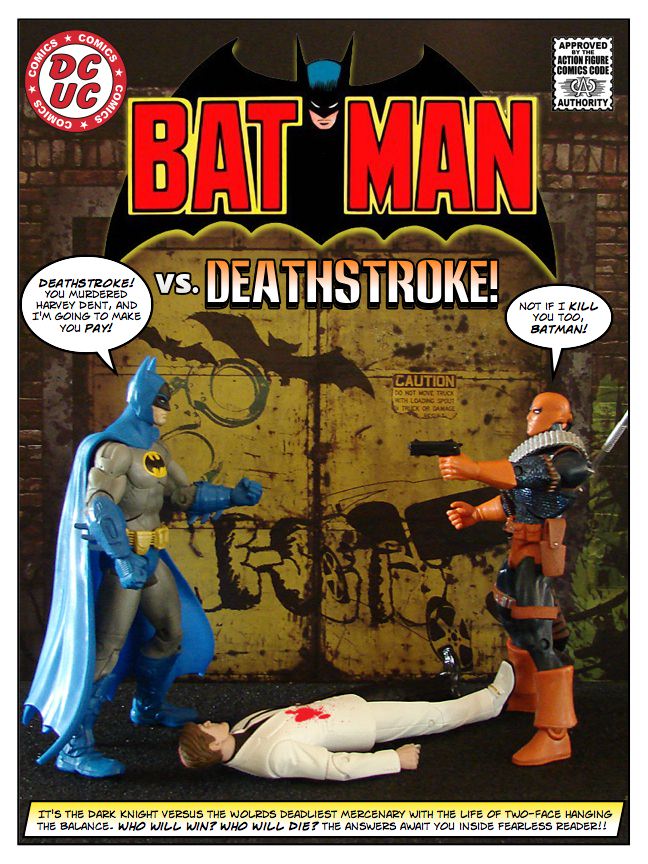 It's an all-out action thriller as the World's Greatest Detective versus the World's Greatest Assassin. Harvey Dent (aka Two-Face) has been marked for death, and is being hunted by the lethal mercenary known as Deathstroke. Now, the only person he can turn to for help is his greatest enemy, Batman!
But will the Dark Knight be able to stop The Terminator before he completes his deadly mission? Find out in a tale we call "The Two Faces of Death!"
Be sure to check out the rest of Bill's work here at AFP and at Bill's Comics. And thanks to Extreme-Sets for providing review samples of the Deranged Alley and Abandoned House diorama sets.
Continue reading "Batman: The Two Faces of Death – Bill's Comics"