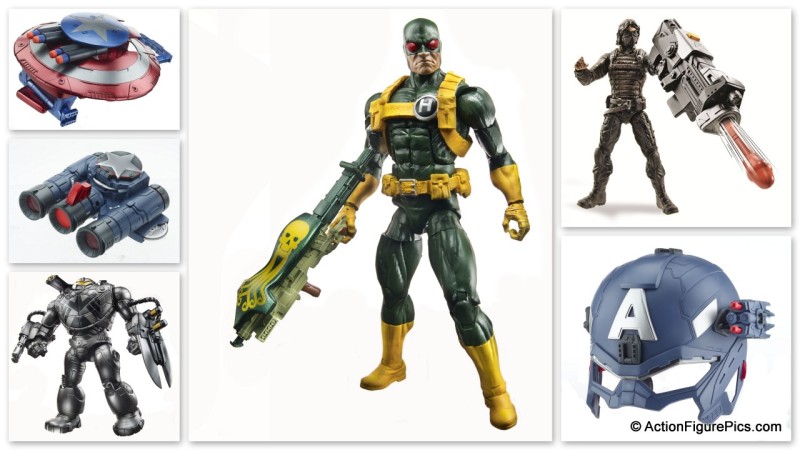 We published some Instapics from the Hasbro shindig on the eve of NYCC, and they were kind enough to follow up with official press pictures. To kick us off, here's the info on the upcoming products from Captain America: The Winter Soldier, which should hit shelves in January, a quarter before the April opening of the movie.
I'm most excited to see the Marvel Legends products, which are rebranded to the movies this year. So: Marvel Captain America Infinite Series 6-Inch Legends. That may not roll of the tongue like Marvel Legends does, but if it gets more product to shelves and in our hands, then I'm all for it.
The back of the packaging (see the Instapics) shows the Mandroid BAF plus army builders / villains to encourage multiple purchases. The first wave includes a Marvel Now! Captain America, Agents of HYDRA (Red Skull / Hydra Agent swap) and Soldiers of AIM (Baron Zemo / AIM Soldier swap). Can't wait!
Continue reading "NYCC 2013: Hasbro Marvel Legends Captain America Reveals"