After 6 years running with the Marvel Universe brand, in 2014 Hasbro will be refreshing both its Marvel Universe and Marvel Legends lines. During the Hasbro Marvel panel, Hasbro revealed that next year, Marvel Universe will be rebranded to the Avengers, while Legends will be aligned with the Marvel movies during the year.
The Hasbro Marvel team revealed two of three movies that would carry the Legends line forward: Captain America and Spider-Man. Presumably the third will be Guardians of the Galaxy, although Hasbro is still staying mum.
By aligning Marvel Legends with the Marvel movies, Hasbro believes they will triple the number of Legends SKUs that will hit retail shelves. While some of those would be movie figures, they found these past two years that the movie branding also supports collector-oriented, comic-based products. Under the old scheme, movie and comic-based figures would be swap-outs, which led to the risk that some figures could be stranded.
With the new plan, case packouts could contain the whole series – even though they cautioned that collector-oriented figures would still be packed lighter and would therefore be harder to find. They likened this to how Toy Biz did the Giant Man series way back when – find a case and you get everything.
Here's a look at the Cap and Spidey stuff we've seen so far, plus the tease from the movie we think will be third on their list.
Captain America
Spider-Man
Guardians of the Galaxy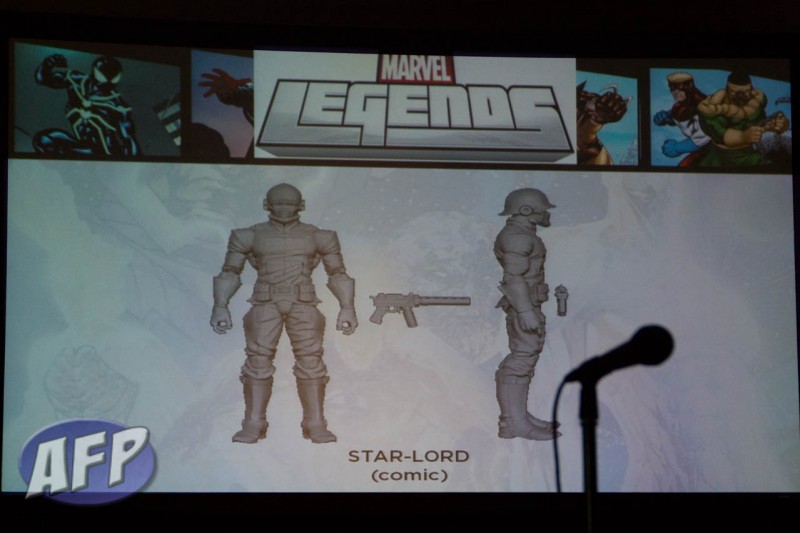 What do you think of the new plan? Let me know!