We've got the final Ask Matty Q&A before Comic-Con. Sure, we're a few days late (more on that later), but that's not the fault of the team at Mattel. Hope to see you at the big show!
1) We're really looking forward to San Diego Comic-Con next week. We know you'll be bringing the latest from your DC Universe, Masters of the Universe, Ghostbusters, Voltron and WWE brands. Will you have any new licenses to announce? Any hints?
(Photography credit: TheFwoosh.com – be sure to check out the Fwoosh for the latest First Looks at the San Diego Comic-Con Mattel exclusives and more!)
No, we will not have any new licenses to announce at the show.
2) Presumably you'll have on hand the recently announced DC Universe Classics wave 19 and we hope you'll reveal wave 20 featuring the Collect & Connect Nekron. A lot of people are expecting that wave 20 will be Green Lantern or Blackest Night themed, but you've said that themes are done. Will wave 20 have a heavy influence from GL or Blackest Night?
Wave 20 will not be themed and will be closer to waves 1-15 with a variety of characters across the DCU with some connecting to each other.
3) Speaking of Nekron, are you planning to run another Fan's Choice Poll for DC Universe Classics this year? How and when?
Right now that is a bit up in the air. With the changes in DC and the emergence of DCNu a lot has changed in our 2012 plans and we are scrambling to catch up!
4) With the Masters of the Universe Classics Queen Marlena exclusive for SDCC and the space pilot variant for MattyCollector.com, a lot of people are speculating that there's been some progress in securing rights to Filmation characters. Is this a one-time deal, or will we need to wait for SDCC to hear more?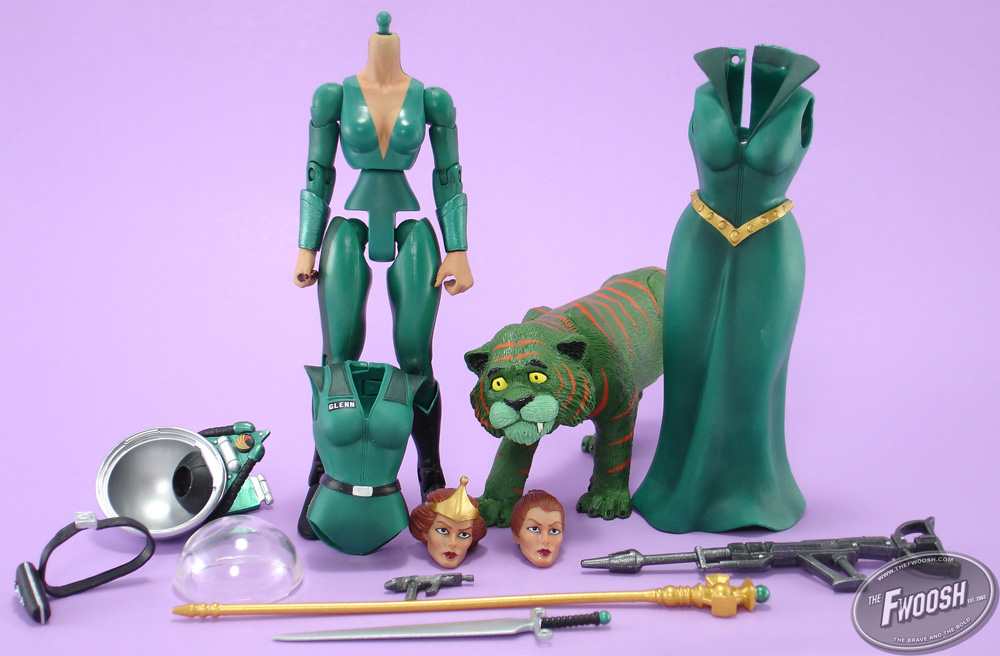 To clear this up; a lot of fans over the years have been jumping to conclusions that "X" means Mattel now "has rights to Filmation characters" (if "X" equaled things like Orko, Map locations, bio references, Marlena, Cringer, etc…) We can assure you these are all conjectures from fans and none of these events or figures indicated at any time over the last three years that we had any access to the Filmation library of characters. If we ever do have access to this library of characters you will know it. It will not be announced cryptically but rather very loudly (if it ever happens).
5) Any more news on the MattyCollector booth and pre-order pickup areas are going to work differently this year? We're hoping the lines can be streamlined, especially for those who took the time to pre-order.
Ideally yes. We are working very hard with our retail staff to ensure the pick up goes as smooth as possible. Last year was the first time we did this and it was a major learning experience. We hope to improve things this year both at the con and at the pre sale pick up.
Here's the other Ask Mattel Q&As from around the web (to be updated as they surface):
Cool Toy Review
DC Hall of Justice
Experience the Wonder
Figures.com
JoeAcevedo.com
Kastor's Korner
Kord Industries
MOTUCFigures
The Rumor Buster
SuperHeroTimes.com
Toy News International