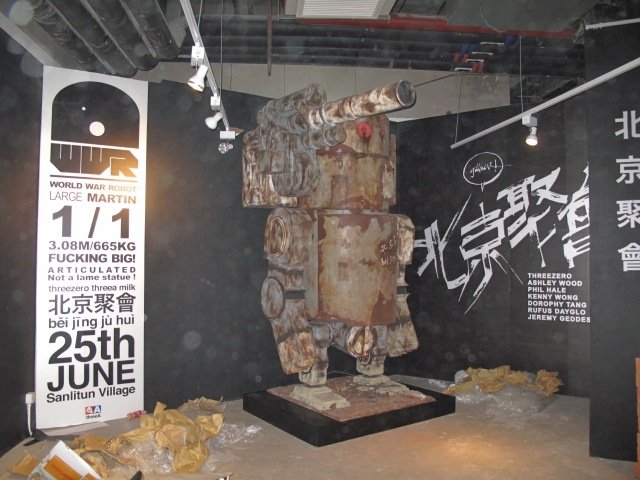 If you're a 3A, World War Robot, or Ashley Woods fan, then you may know (and be extremely jealous) that this weekend, 3A Toys held their Beijing Gathering. When I win the lottery, this will be the type of event I'll go to. But since I'm still a working stiff, I'll just have to be happy with other people's pictures.
J.ME. posted a great gallery of Beijing Gathering pictures. Here's a couple of the World War Robot related pics – but follow the link for a whole bunch more.
The 3A forums also have a picture thread for the Beijing Event. I pulled this picture of the WWR Heavy Bramble from there.