After we posted about the much-discussed rumored line-up for DC Universe Classics wave 17, we received this response from Cliff Francis. While I don't often agree with his point of view, I do often find myself amused with how he tries gets his point across. On this topic, I think he has some interesting ideas. So, give it a read and see what you think!

You can also find Cliff at Costume Contumely, his blog about "Comic Books, Action Figures, and More."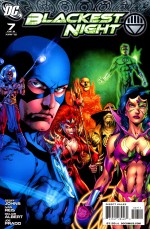 No Pot Of Gold At The End Of Mattel's Rainbow
Did you enjoy the DC Universe Classics 6" action figure line by Mattel and the Four Horsemen? Did it take the place in your heart as THE DC Comics action figure line of all time? Did you have fun tracking down new figures and anticipating ones to come? Well I hope you got a lot of satisfaction out of it because it's over.
Done. Finished.
It comes to and end next spring when Mattel will ship wave 17.
You think I'm joking?
Then clearly you haven't been paying attention to the recent (as yet unsubstantiated) leak of the character assortment for that wave.
The 'Lantern Deputies' wave is supposedly made up of:
Star Sapphire Wonder Woman, Blue Lantern Flash, Orange Lantern Lex Luthor, Indigo Tribe Atom, Sinestro Corps Scarecrow, Hal Jordan as a Black/White Lantern 50-50 variant, and an Anti-Monitor Collect and Connect figure.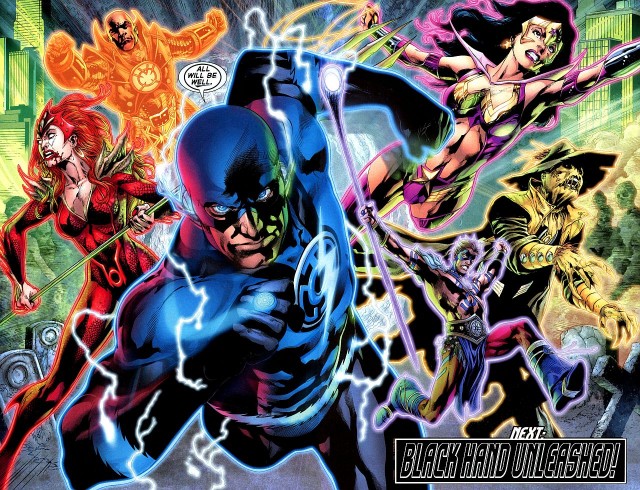 At the LCS this week, some of us were discussing the negative reaction this leak has engendered on the message boards. Someone said, "I don't see the big deal. It's visually exciting variants of A-List characters from the most popular storyline in recent memory." This imbecile was clearly an outlier. For the most part, fans are in lock-step with their anger over this wave. It's not just us fuddy-duddy 'classicists' decrying it as 'flavor of the month'- even the fans of Blackest Night are blasting the selection of the deputies over actual colored Lanterns like Warth or Larfleeze. Mattel has a problem.
This line will undoubtedly ship on-time and in abundance. Retailers will stock up on it, and there it will sit- steadfast on the shelves until finally being put on clearance next fall to make way for Christmas product. Meanwhile, the following waves will never make it into the clogged retail channel, further discouraging collectors from keeping up with the line while fickle retail chains will dismiss 6" DC figures as "unmovable." End of line.
So why is Mattel making such a boneheaded move? There has been a lot of speculation, but most discussions boil down to three possible explanations:
In 2011, Mattel is moving to a 'themed wave' strategy where each wave will support a cohesive theme. Green Lantern would seem a natural selection for a theme.
With the avalanche of product coming in the first half of '11 (wave 16, 17, 18, Legion 12-pack, GLC 1&2, and who knows what else) Mattel and the 4H simply can't make toys fast enough. They need a wave with little to no new tooling to be able to "catch up" with the production process.
This wave is scheduled to land just before the Green Lantern movie opens and DC/Mattel want to take full advantage of exploiting that media juggernaut.
None of these explanations hold water though. They're akin to Slussh; mere skeletal remains held together by colored light.
"Cliff, you're being unreasonable." If I've heard it once, I've heard it a thousand times. I 'expect too much' from action figure toy lines. In the interest of responding to these criticisms of myself, I'd like to take a different tack with this editorial. Instead of flying into a rage over this issue, I will attempt to be… constructive. I will take each of Mattel's three possible motives and show how they could approach it in a better way while still achieving what they want from this wave.
1) In 2011, Mattel is moving to a 'themed wave' strategy where each wave will support an integrated theme.
The relative merit or weakness of moving to themed waves is the subject for another time. But if Mattel is going that way, Green Lantern is certainly a valid choice for a wave theme. Many have called it redundant with the existence of the GL Classics waves, but GLC is limited to two waves and is seemingly focused on Corpsmen (of various colors). That leaves plenty of room for a themed DCUC wave to cover other classic characters from the Green Lantern family. How about this wave?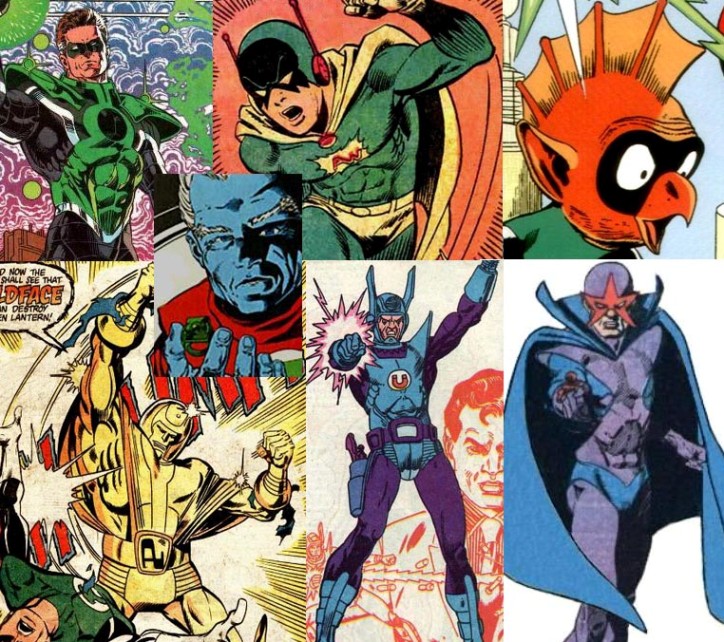 An assortment of important characters from several eras of GL history that would have broad appeal to fans of different niches and would be very well-received by the collector community.
2) Mattel needs a 'breather' to catch up with a frenzied production schedule.
While I have a little trouble believing that the largest toy company in the history of the world would have fulfillment issues, let's just take it on faith that it is the case. Here's a selection that gives them the same A-List characters and still adheres to the requirement of no new tooling. The only difference being, these are versions fans would actually buy.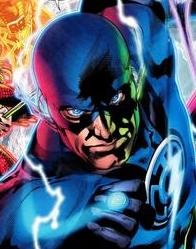 It wouldn't be any costlier to make, but they'd get a lot more bang for their buck with the collector community. It would appeal to Flash fans, Titans fans, fans concerned about scale and team completion issues…the breadth of the appeal here is infinitely greater than that of a BL Flash-in-the-pan.

Don't give me that old saw about trying to market a 'bald guy in a suit.' A President Luthor figure would be the next Gentleman Ghost. And The Horsemen wouldn't even have to touch this figure – it already exists in different parts within the line.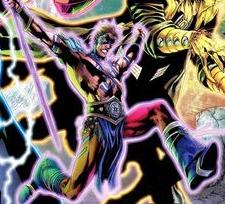 Why not build on the Atom legacy with a character that actually had a rich history in the DCU? Not to mention that modern JSA fans haven't had much come their way in awhile.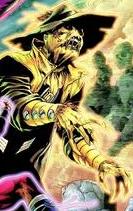 If you want to add a Batman villain that can be done without new tooling, Catman sure makes a lot more sense than a Lantern Scarecrow. Besides- he's much more than a Batman villain these days. He's got a vast following of his own, unlike Dr. Crane.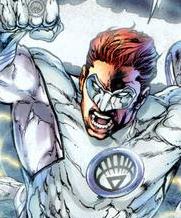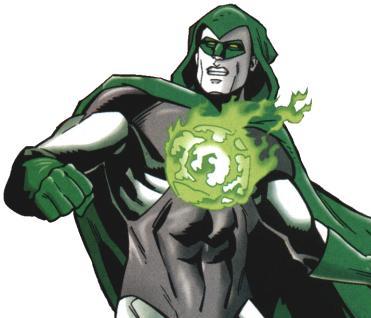 A Jordan Spectre may not be that exciting of a choice, but is it any less exciting than a version of Hal that appeared in one or two panels? Answer: No. Mattel could even throw in a cheesy glow-in-the-dark variant, and it would still be an imporvement.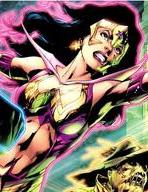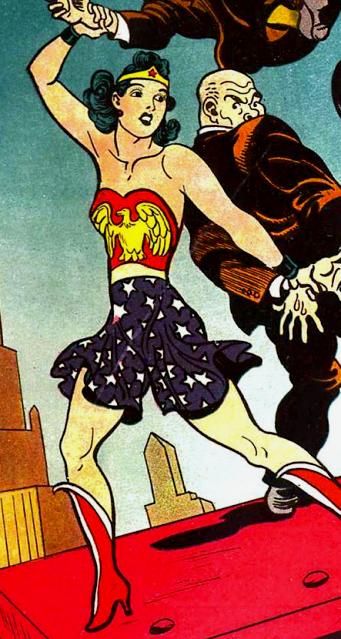 There are so many valid and important versions of Diana to be done, one hardly knows where to begin. Any of the above could be done with very minimal new parts.
3) Mattel wants to take advantage of the GL movie opening.
This explanation makes the least sense to me. If you want to leverage the GL movie, why not have a wave of characters THAT APPEAR IN THE FILM? What a great way to do comic designs for some characters that might otherwise be tough sell at retail?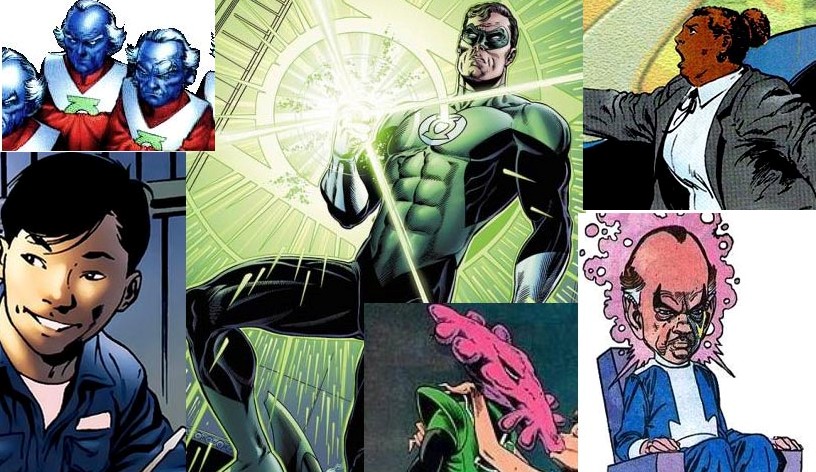 The TRU exclusive Hal doesn't cut it- a modern Jordan needs a new head and the proper symbol. GL Sinestro needs no explanation. And can you imagine the fan celebration at the announcement of an Amanda Waller figure?
If I do say so myself, these alternatives make a great deal of sense. So why is Mattel going the route that it is? What can be the real explanation behind the Rainbow Lantern wave? You're not going to like it. But it's staring us all in the face.
Mattel wants to kill off the 6" line.
It's too expensive to produce and they'd much prefer to move their resources over to a rebooted 4" line. The evidence is all over the place. They've hinted at big announcements coming soon for DC Infinite Heroes, and some very interesting test shots
were recently unearthed on eBay.
Using the Rainbow Brites to kill the 6" line gives Mattel the cover it needs to claim innocence. Can't you hear it now? "There just wasn't enough retail demand to continue the line…" Now I wonder why that is?
Cliff
(RIP DCUC)