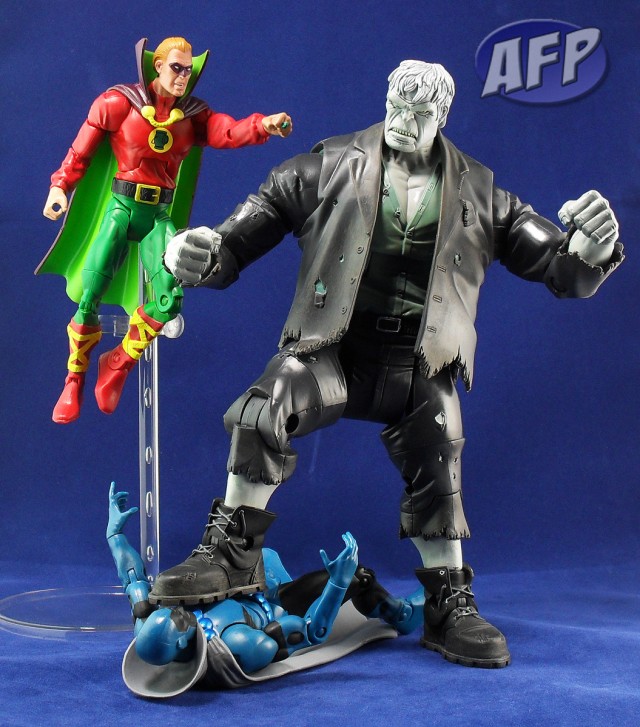 It's been a while since I reviewed Hourman, so I thought I'd make it up by doing a deuce for DC Universe Classics Wave 14 Golden Age Green Lantern and Obsidian (Todd to his friends)! But first, I need to give props yet again to my good friend Xavion2004. Ya see, I'm one of the unlucky whose local Wal-Marts had DCUC dropped from their toy departments just in time for this exclusive Wave and the Holiday Shopping Frenzy. Fortunately the Wal-Marts of Jacksonville have been overflowing with DCUC 14 and Xavion2004 very kindly hooked up me, Ron and quite a few others. Thank you, my AF Collecting Bro, Santa should be putting something extra special in yer stocking this year!
One more thing before we get down to it, I'm gonna be honest with ya kids, Buzzy's tired. Between the holidaze and working on customs, my brain is more fried than usual, so I'm just gonna hit y'all with some pretty pics of Alan and Todd and restrict the yappin' to a few goofy captions. Enjoy!
Green Lantern of the Golden Age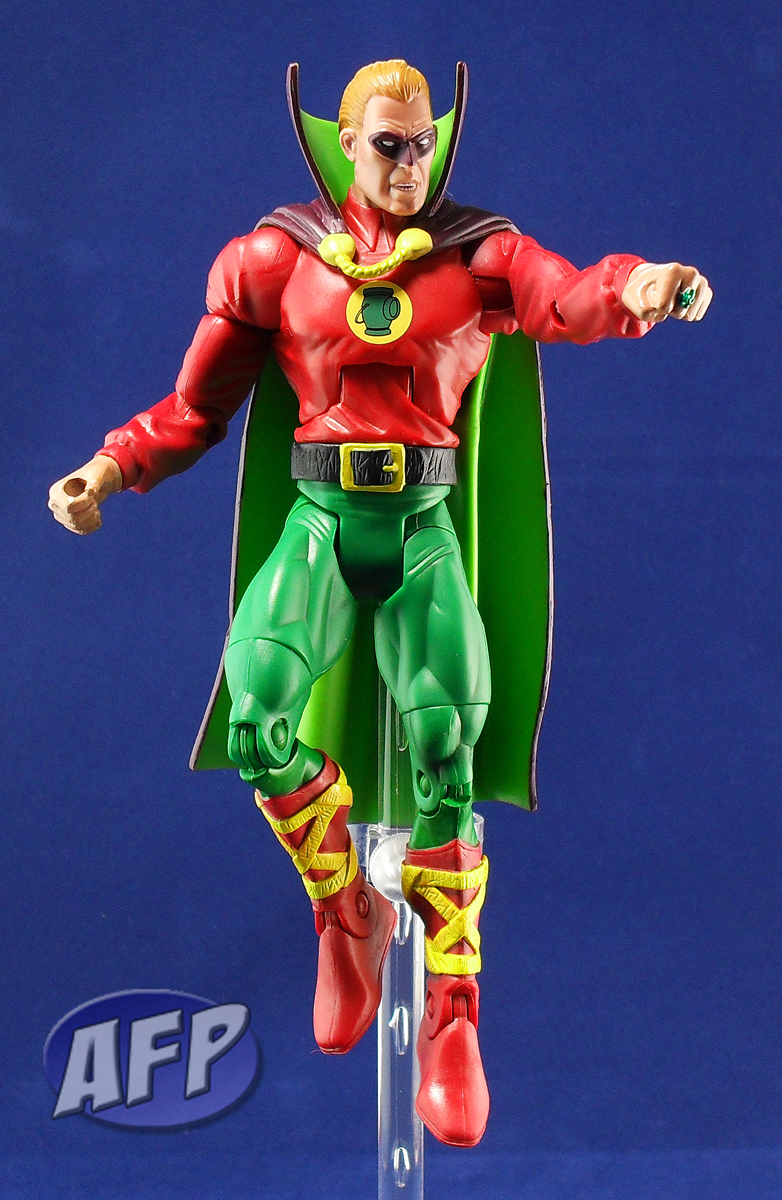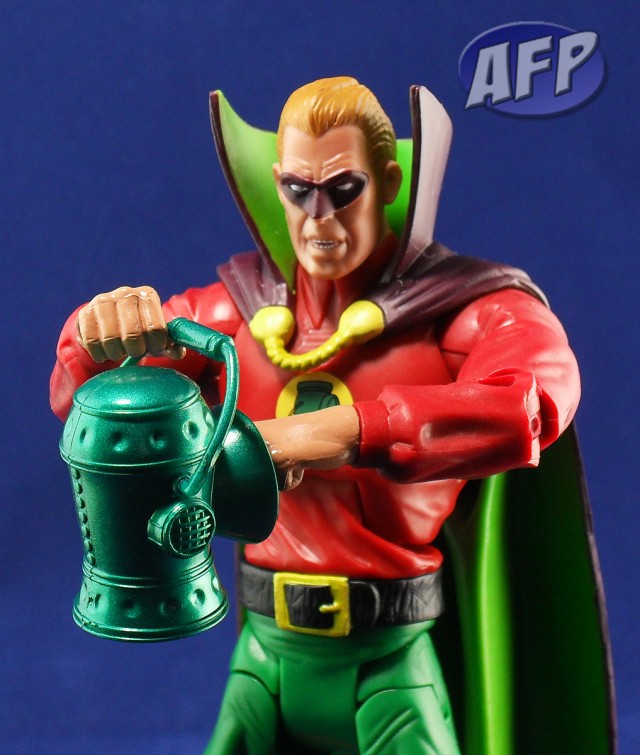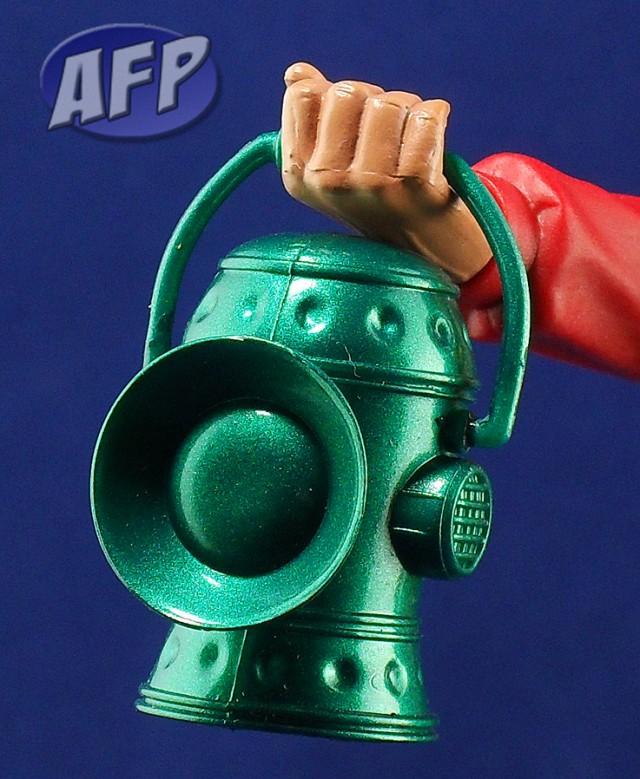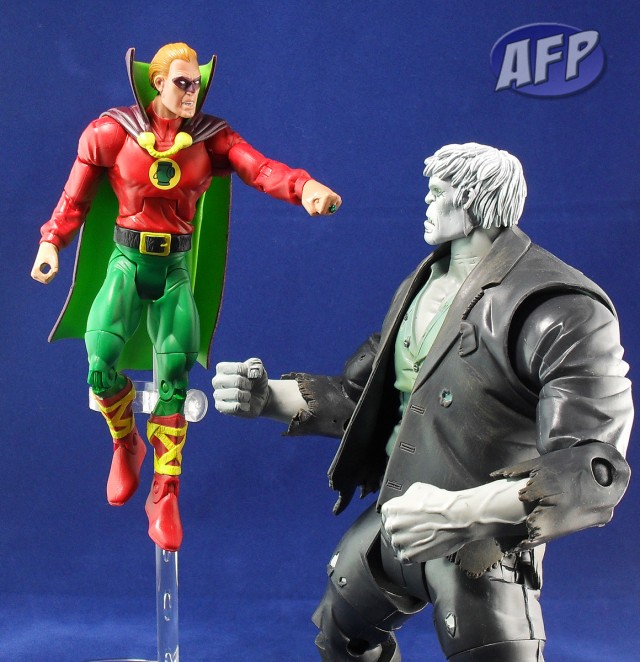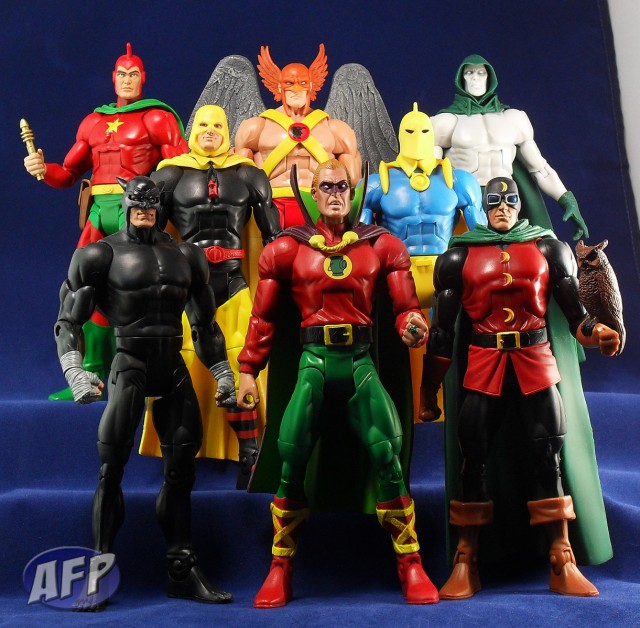 Obsidian AKA Todd Rice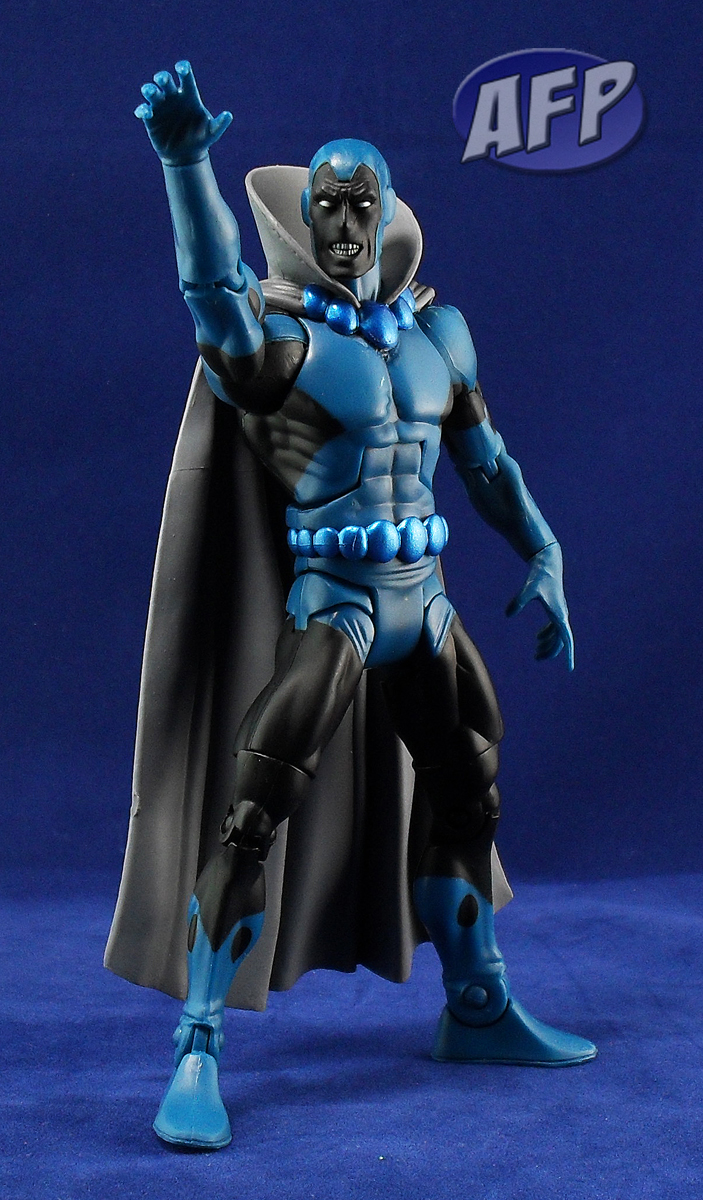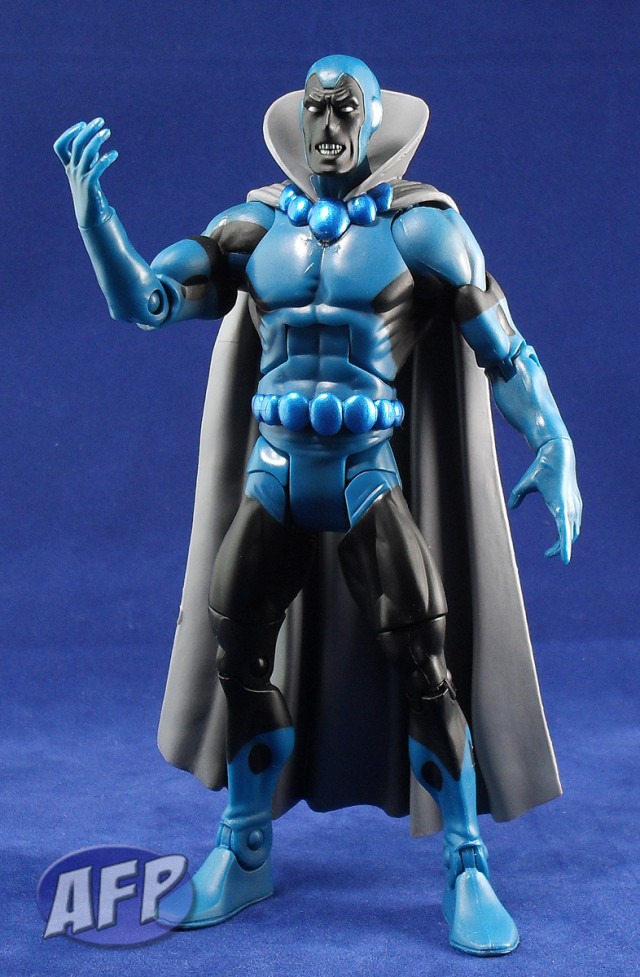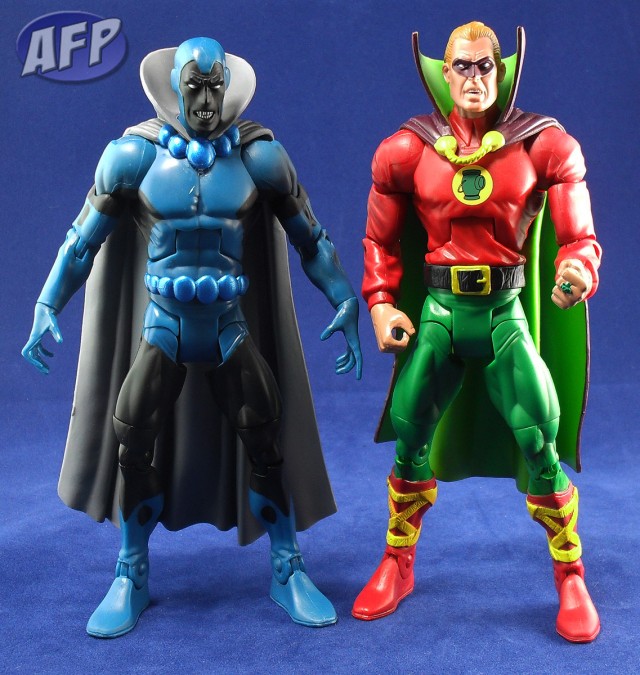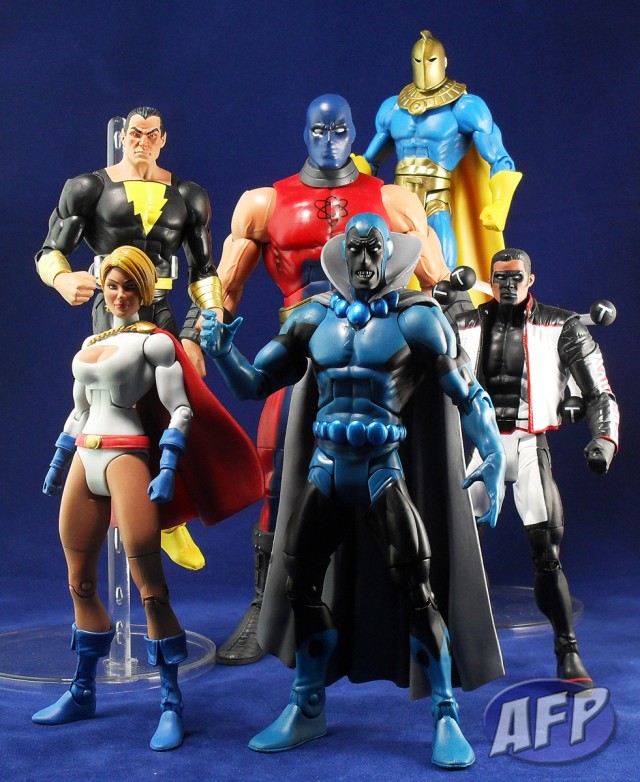 There are more pics of Green Lantern and Obsidian in the AFP Gallery if'n you wants to see 'em!