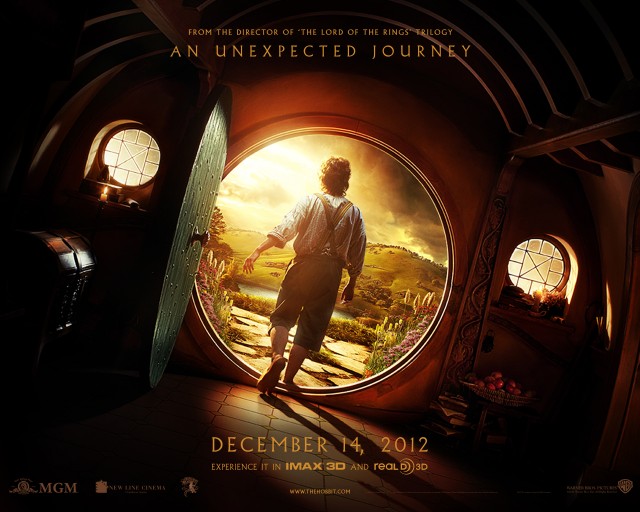 It's a little over five months before The Hobbit: An Unexpected Journey will hit theaters, and only three months before toys are due to hit shelves – and there are *still* no pictures of the upcoming action figure lines from Bridge Direct, the master toy and game licensee. That will change next week at San Diego Comic-Con – they've released their list of Comic-Con exclusives, and Entertainment Earth will be selling an exclusive, 6-inch, ring-wearing Bilbo.
The Bridge Direct's limited edition 6 inch scale figure of Bilbo Baggins presents the popular title character from The Hobbit: An Unexpected Journey in his "invisible" state while wearing the ring, which can be seen on his hand. Available only at the San Diego Comic-Con 2012, this intricately detailed transparent figure is presented in a numbered collector's edition box.
via Comic-Con 2012 :: Exclusives!
Further reviewing The Hobbit pre-orders for Bridge Direct on Entertainment Earth, the planned lineup pretty much matches an industry insider's description of the Hobbit toy lines to us back at Toy Fair. There will be both 4- and 6-inch figures in both the basic and deluxe varieties, as well as a few role play items.
While Bridge Direct isn't listed as an exhibitor for Comic-Con, we'll check the Warner Bros booth for more. And I'm pretty sure I know someone who won't pass up a Bilbo exclusive action figure, so we'll get pics of that too. In the meantime, you can like Bridge Direct's Facebook page – but just like everywhere else, no news on The Hobbit toys there either, at least for now.