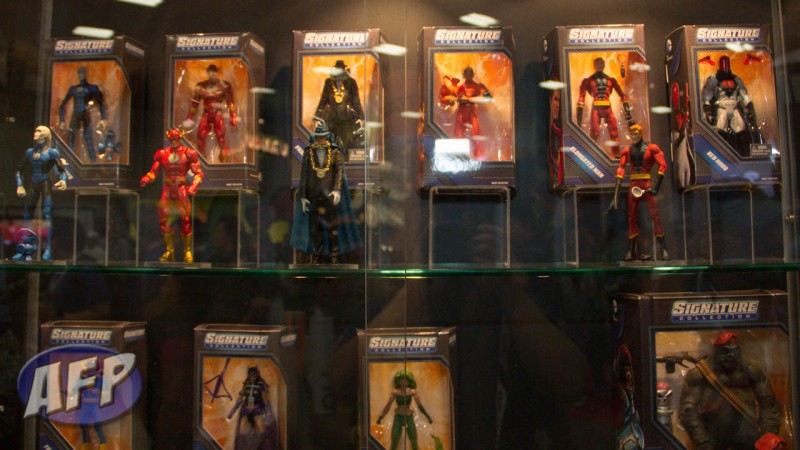 I should reserve judgment until after the various Mattel panels (including Mattypalooza and the DC partnership ones), but my initial impression is that it will be another thin year for collector-oriented DC product. The exception, of course, is the Batman classic TV series line – but I can't see that being a line with strong longevity.
The collector-oriented retail lines of DC Unlimited and Batman Unlimited need a boost – hopefully the panels will give us some reveals. Arkham Origins will drive some new figures, but the Injustice game has perpetrated a huge injustice on the DC Unlimited line. Green Lantern is the latest victim of costumes that haven't translated that well into toys.
Club Infinite Earths is crawling forward (at least in terms of reveals). So far Fire is all that's new – but stay tuned to this space .
I suppose Ozymandias will be revealed at the Mattypalooza panel. Can't wait to see him in person. Still, what are the odds of Watchmen continuing into 2014? Hurm…
I took more pics of the Batman classic TV series line in my Mattel DCU Instapics post. Still lukewarm on these, and probably even more so after the excellent showing by Hot Toys. But Mattel will get more of the rogues gallery to market before Hot Toys even seriously considers expanding beyond Batman and Robin.