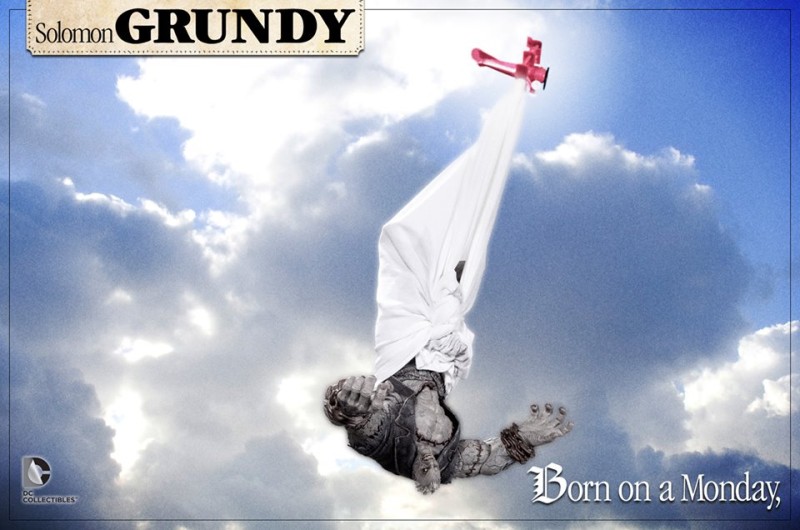 DC Collectibles ran a nice series of pics for their deluxe Batman: Arkham City Solomon Grundy – they depict the old nursery rhyme that was the inspiration for the DC comic book character. At the end of the week, they wrapped up the series (on Sunday) with a hint that they had teased an upcoming figure in one of the pics.
I'll give you a clue, based on the smart money – the eyes have it! Solomon Grundy is available on Amazon for a whopping $79.40. He stands over 13-inches tall and has (as you'll see in the pictures) a removable chest and heart.
Well gang, although we've come to the end of "The Days of the week with Solomon Grundy", if you look closely, hidden in one of the images posted this past week is a clue to an upcoming DC Collectibles 6″ scale action figure coming this spring. Anyone see anything?
via DC Collectibles.